Ships within 15 business days or less
Whether you're revamping or moving into a new lab space, the Mott Rapid Ship (MRS) program offers steel cabinets, tables, carts, benches, fume hoods, work surfaces and accessories that are waiting to transform your lab spaces in no time. This product line is finished with our environmentally friendly, long-lasting VOC free powder coat finish in Bright White.
Our skilled dealers can assist with the design, planning and installation of your lab. They are available to answer your questions and help you choose the best solution for your space.
This represents our core product offerings. Customized cabinets, tables, benches, and fume hoods are available, but will require longer lead times.
Our dealers can provide other lab related accessory items such as: plumbing and electrical fixtures, eyewash stations, table accessories, chairs, sinks, work surfaces and more.
View our catalog pages.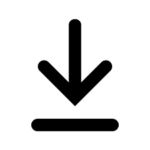 *Large orders may be subject to limitations on the quantities of MRS product shipped. Your local Dealer will be able to address ship dates for large orders.