Texas Department of Transportation
Campus Consolidation Project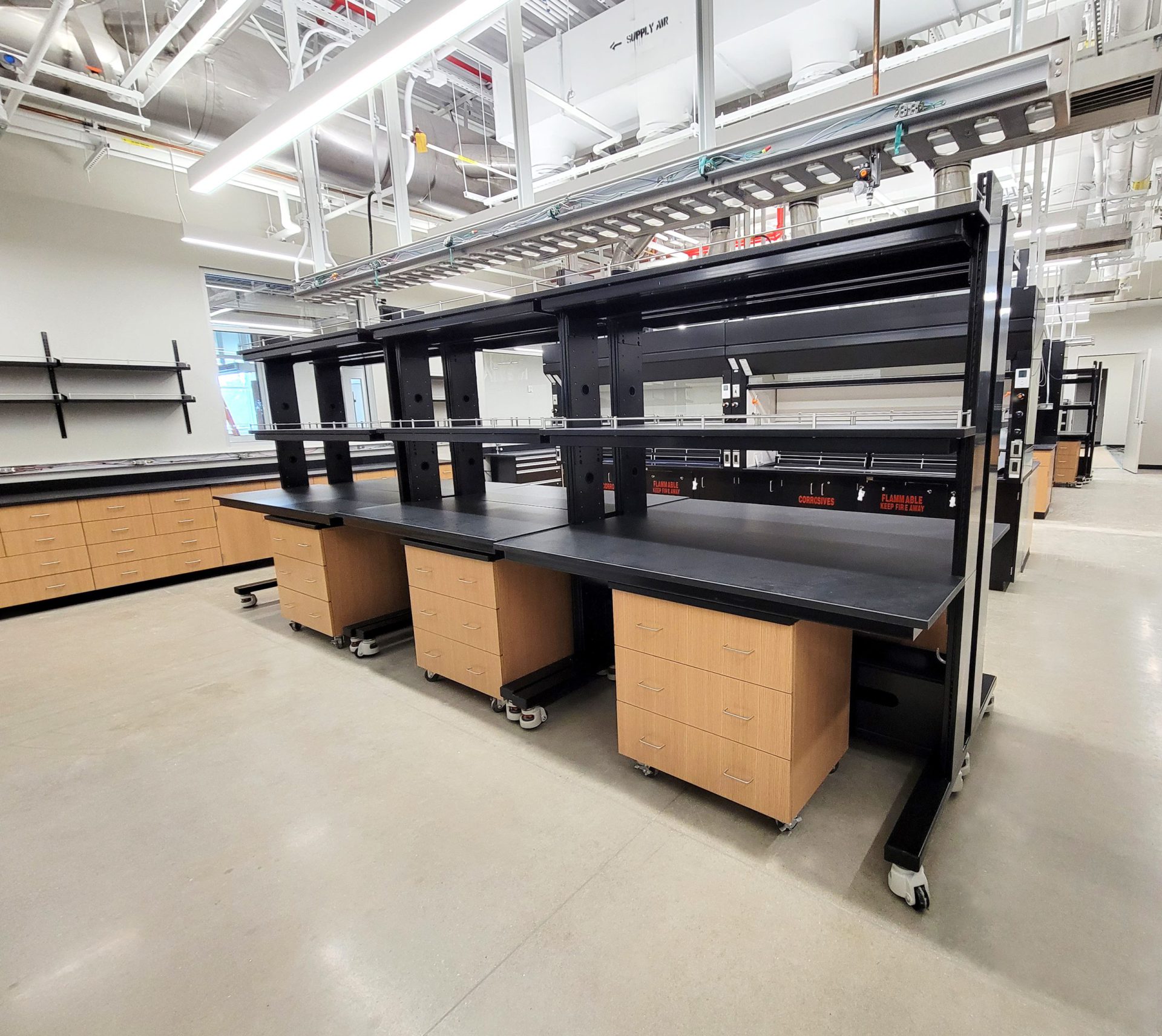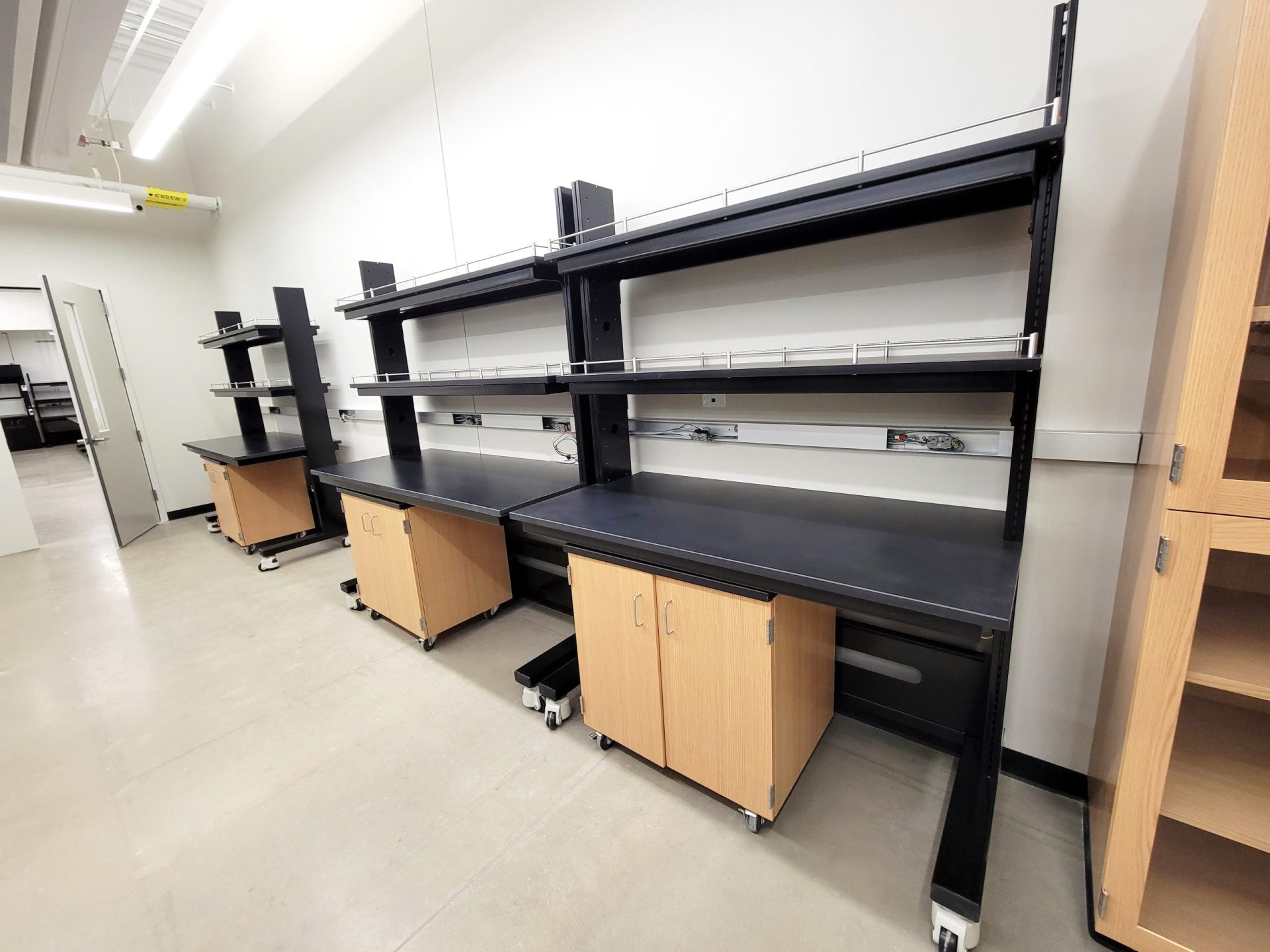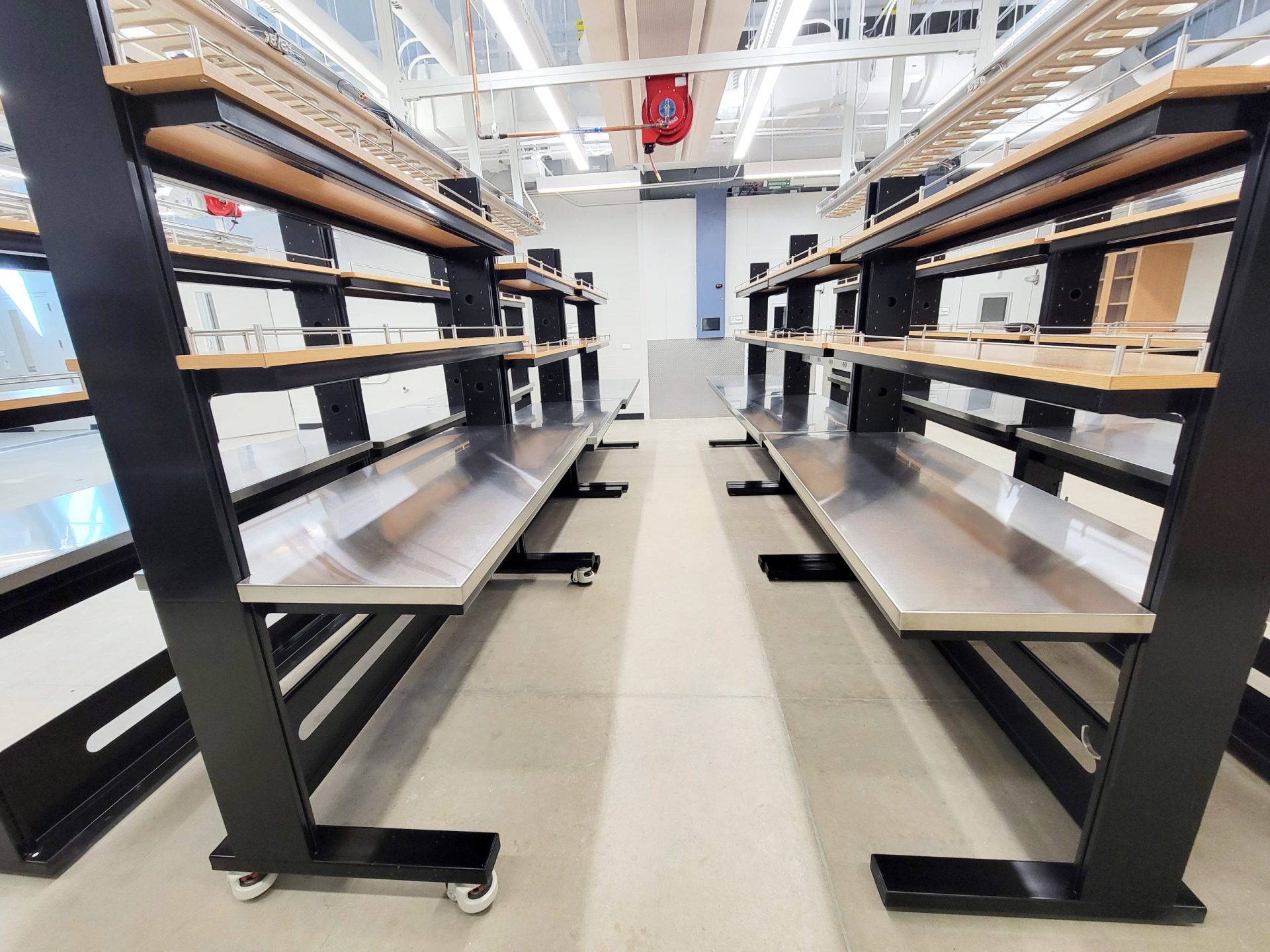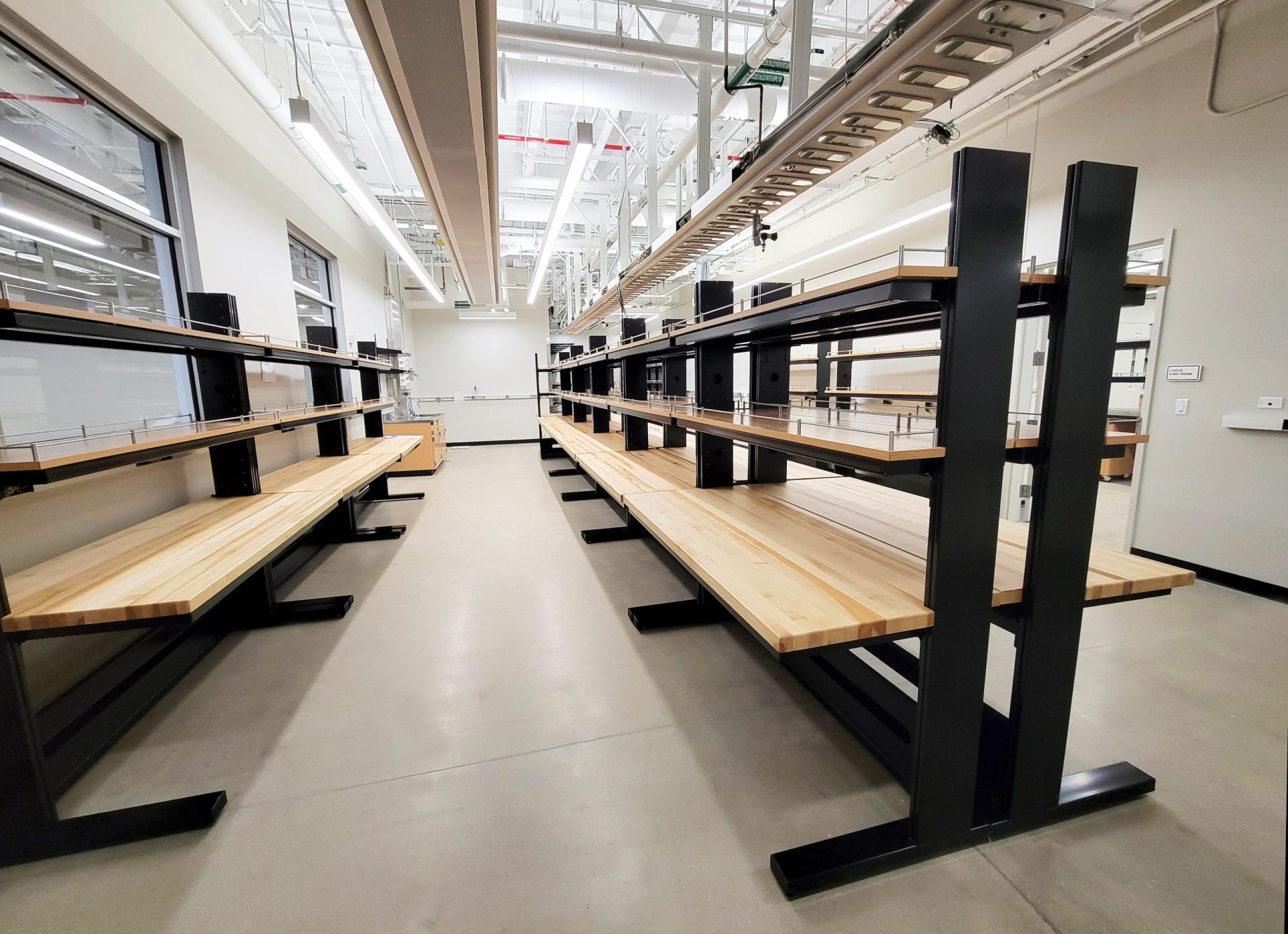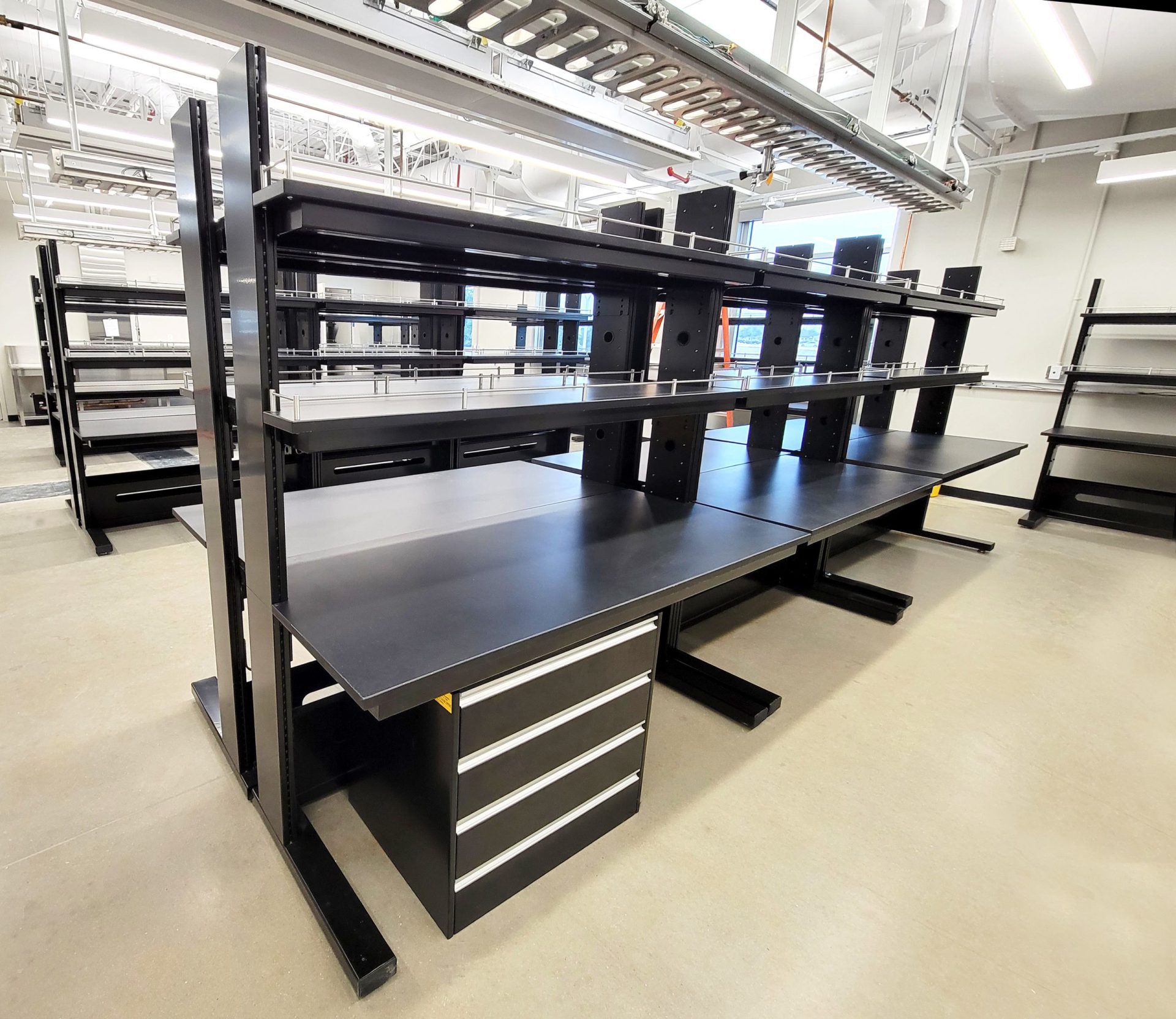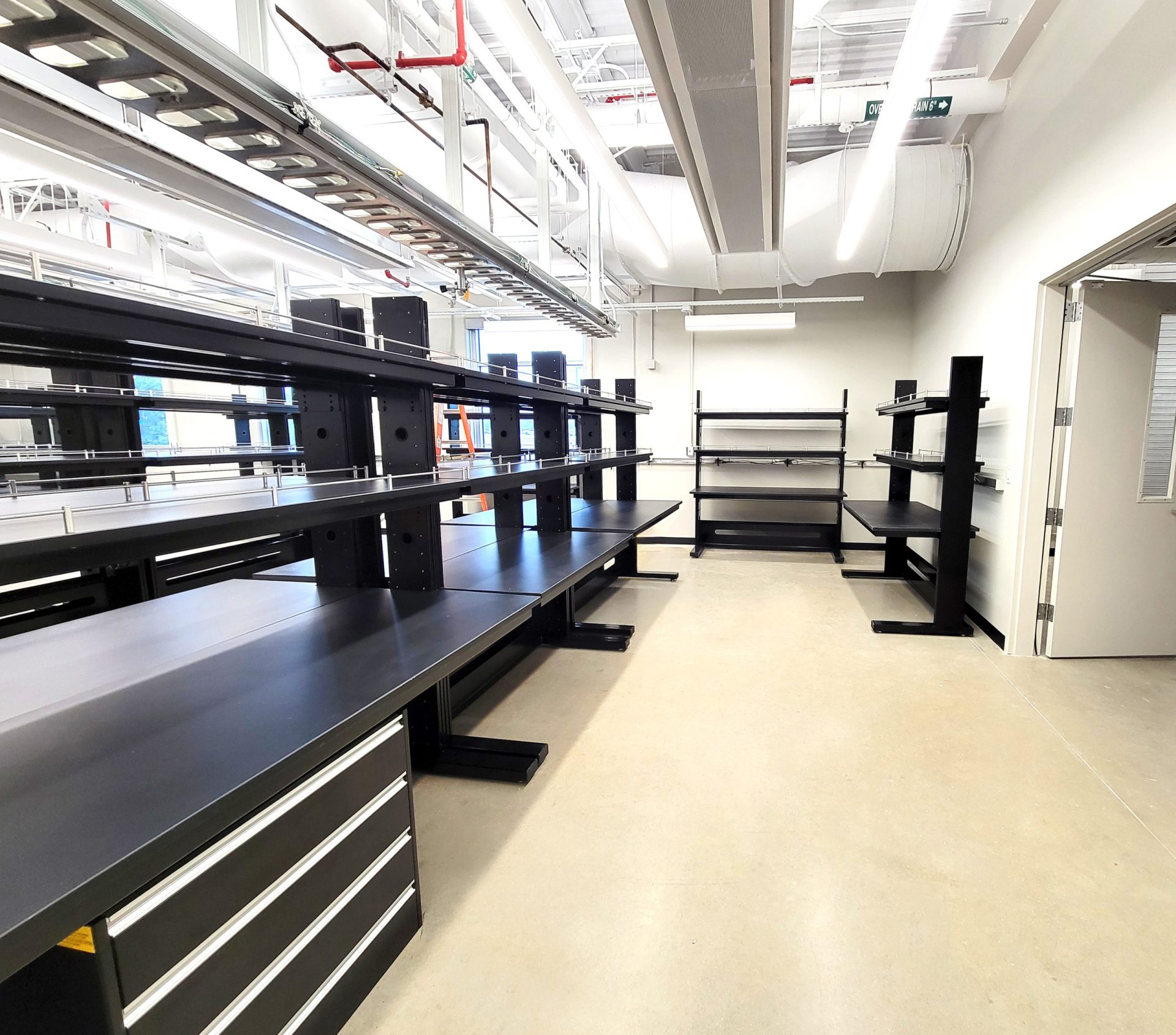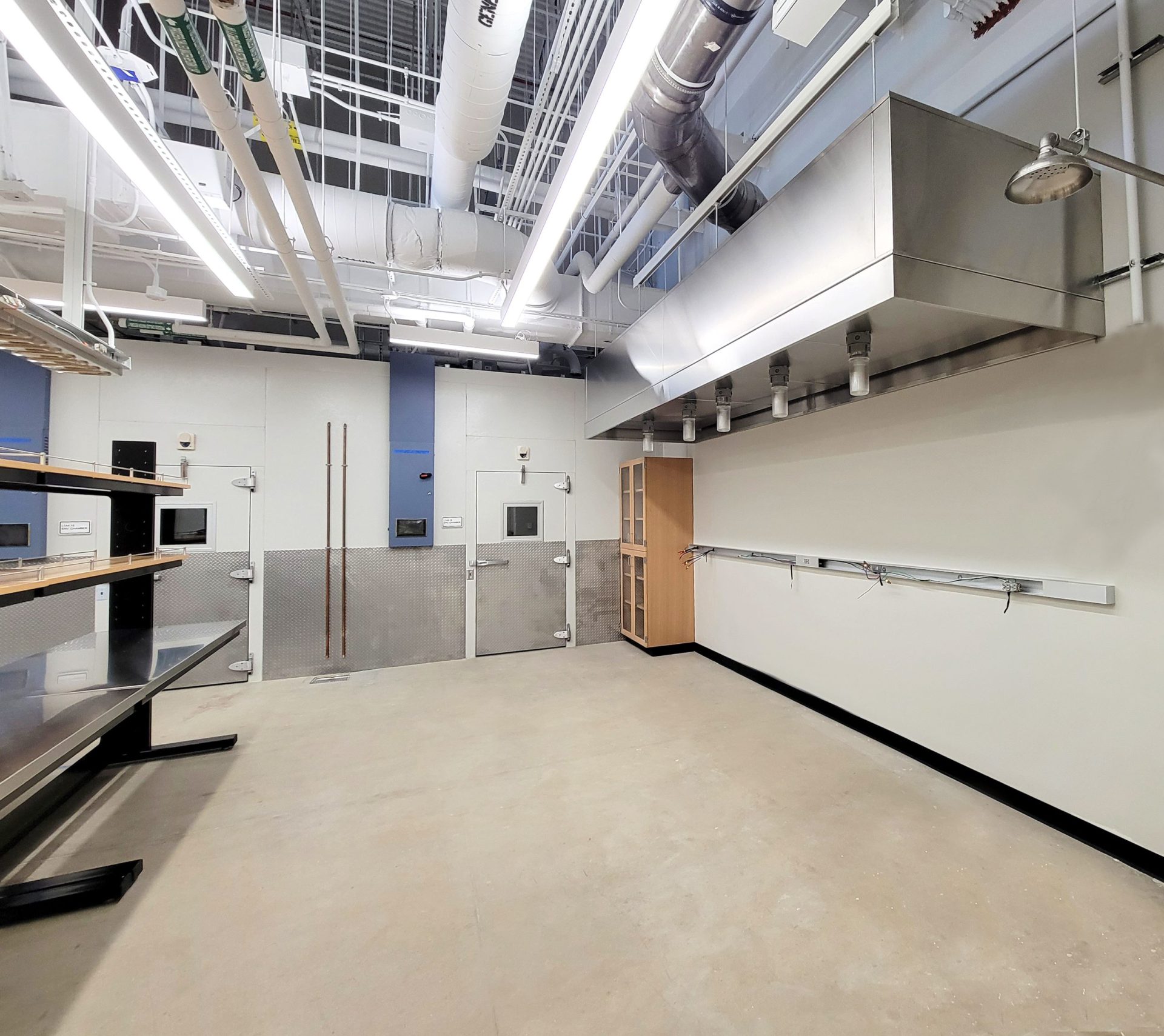 RFD, Marmon Mok Architecture, Shah Smith & Associates, Vaughn Construction
Heavy Duty Custom Carts
Stainless Steel Work Surfaces
Rift Cut Red Oak Mobile & Fixed Casework
Painted Steel Casework: Mobile - Slide-In - Fixed
Custom Stainless Steel Canopy Hoods with Lights
We provided over 900 custom heavy duty carts of various widths, heights, and depths, with special casters or leveling feet, stainless steel utility hooks, grommet holes in uprights were added to run power cords, and cabinet stops.
Shelving was provided in various materials: Rift cut Red Oak shelving with a Natural stain, stainless steel shelving, plastic laminate shelving, all with stainless steel retaining rods.
Work surfaces are adjustable from 30" – 42" high to accommodate various users, tasks, equipment, and procedures.
The total load rating of these carts are 2,600 lbs.
Other products provided to the labs that are not shown: adjustable height Altus™ tables, fixed and mobile painted steel casework, Rift Cut Red Oak fixed and mobile casework with a Natural stain, plastic laminate shelving, Pro Series floor mounted fume hoods with stainless steel seamless liners, SafeGuard™ fume hoods with FRP liners and welded stainless steel interiors, wall and island canopy hoods, stainless steel pegboards, stainless steel work surfaces, and overhead ceiling panels.