Science Building and School of Medicine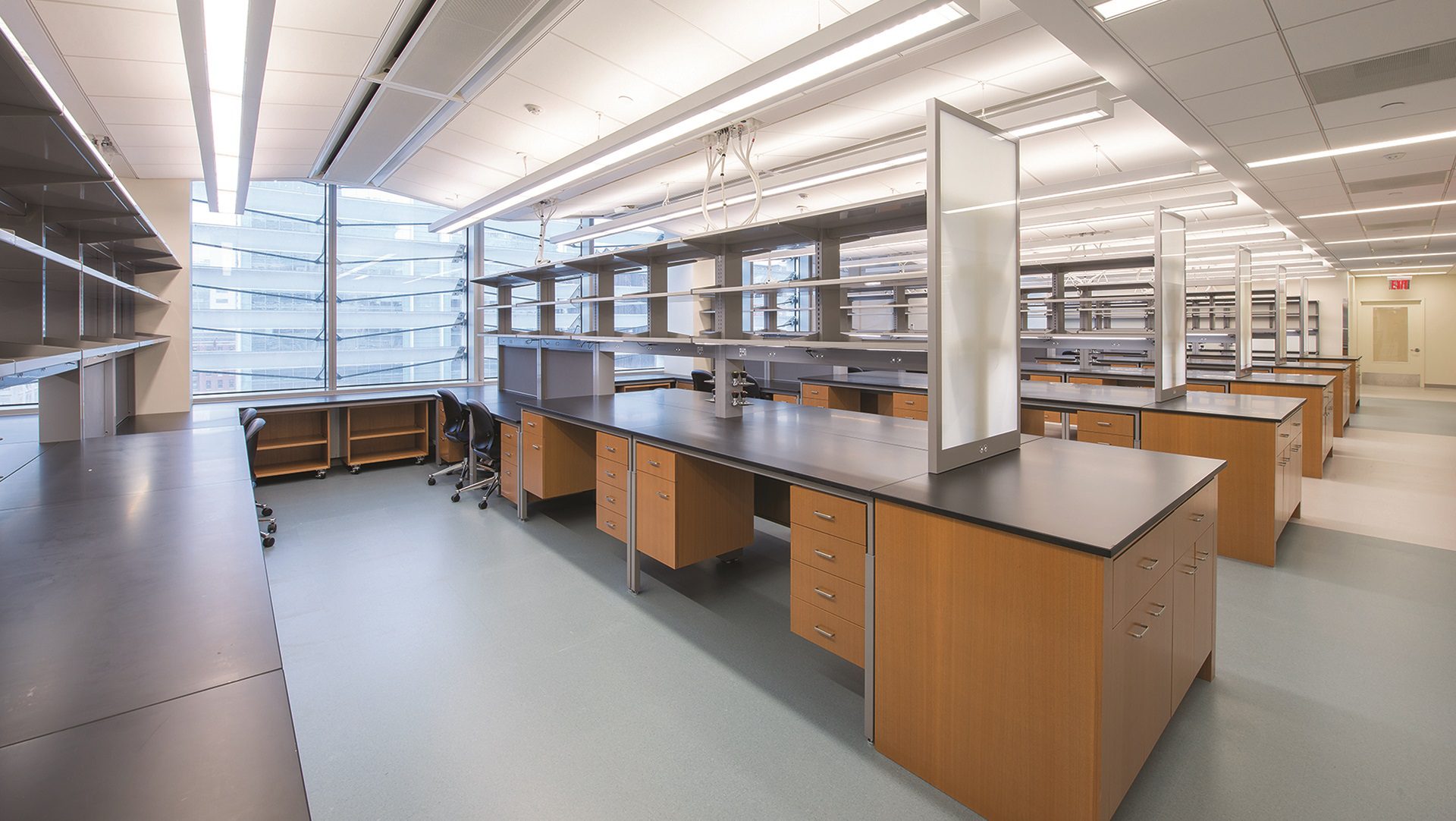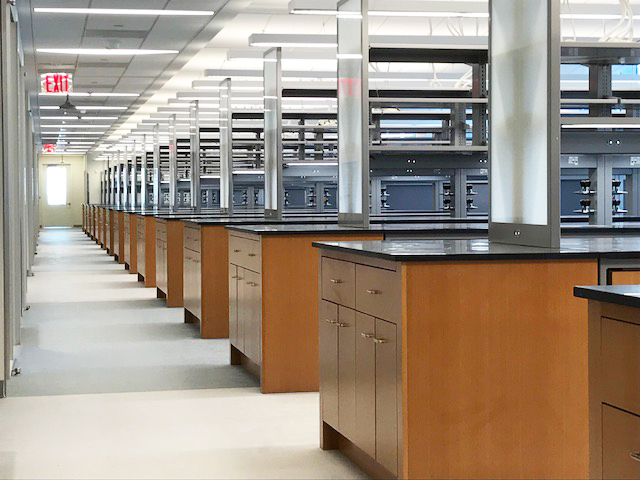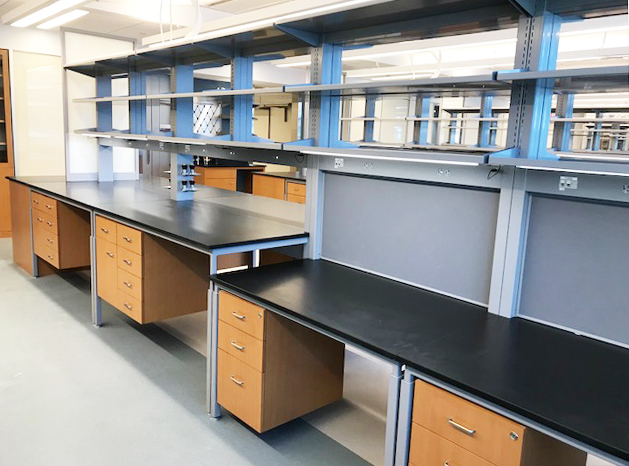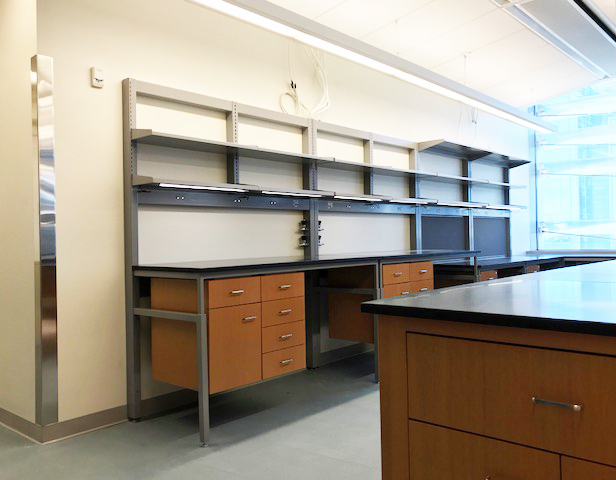 Ennead Architects, NBBJ, JACOBS | The Laboratory Planning Group, Turner Construction
Custom Optima™ Benches & Tables
EdgeWave™ LED Task Lighting
Custom Glass Marker Boards
Custom Welded Tables
Wood Casework
Stainless Steel Casework
Custom Pro Series Fume Hoods
Stainless Steel Work Surfaces & Sinks
Pegboards
Overhead Service Carriers
The NYU Langone Science Building is a new advanced biomedical research facility encompassing more than 365,000 square feet and 10 floors of laboratory space. This building is dedicated to research, including wet laboratory space, core facilities and an additional two floors of vivariums.
The design team's goal was to strategically integrate the research facilities so that investigators, students, faculty and clinicians can work more efficiently and collaboratively. Its laboratory floors are designed to be open, efficient, flexible and easily adaptable with cutting-edge shared equipment to accommodate advances in research over time.
The team decided on a custom system that included Quartered Anigre wood casework, with each floor specifically selected from the same flitches and custom Optima™ tables with square legs. Features of the tables included telescoping adjustable legs, custom glass markerboards, seamless welded shelves with integral brackets and EdgeWave™ LED lighting. CAT 6E data, hospital grade electrical outlets, and plumbing services outlets were pre-plumbed and pre-wired into the tables and ceiling service panels.