Medical Examiner Facility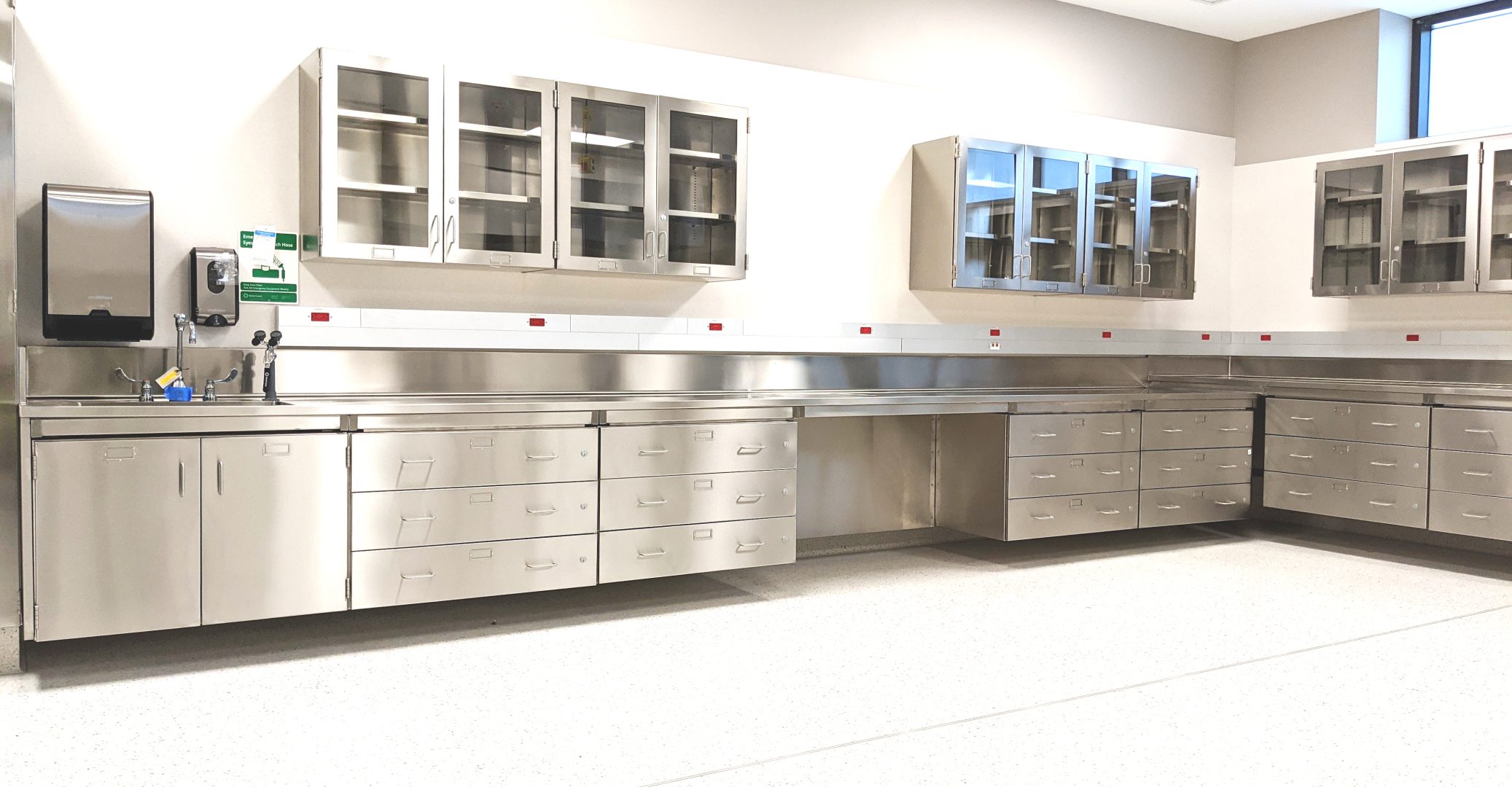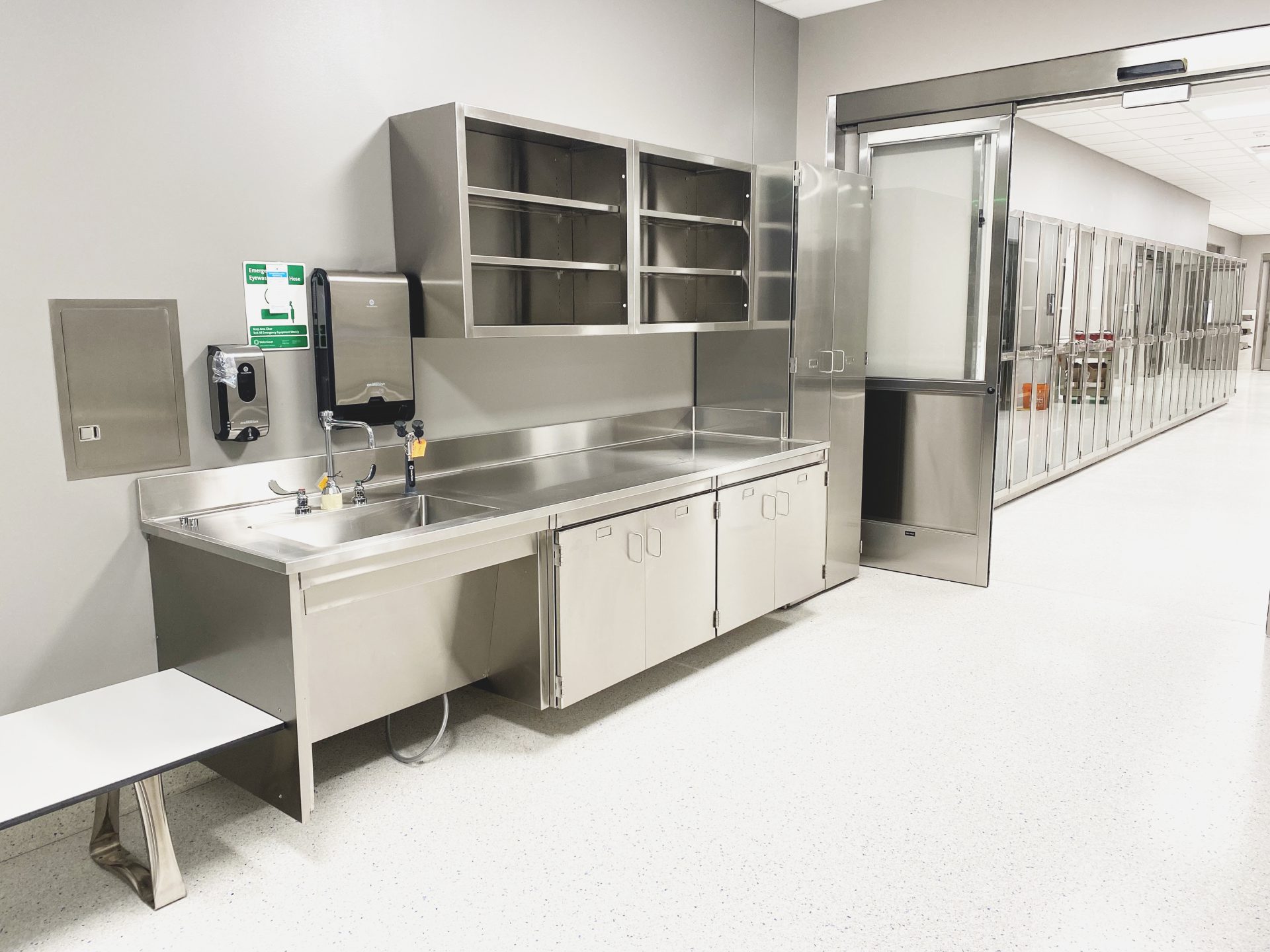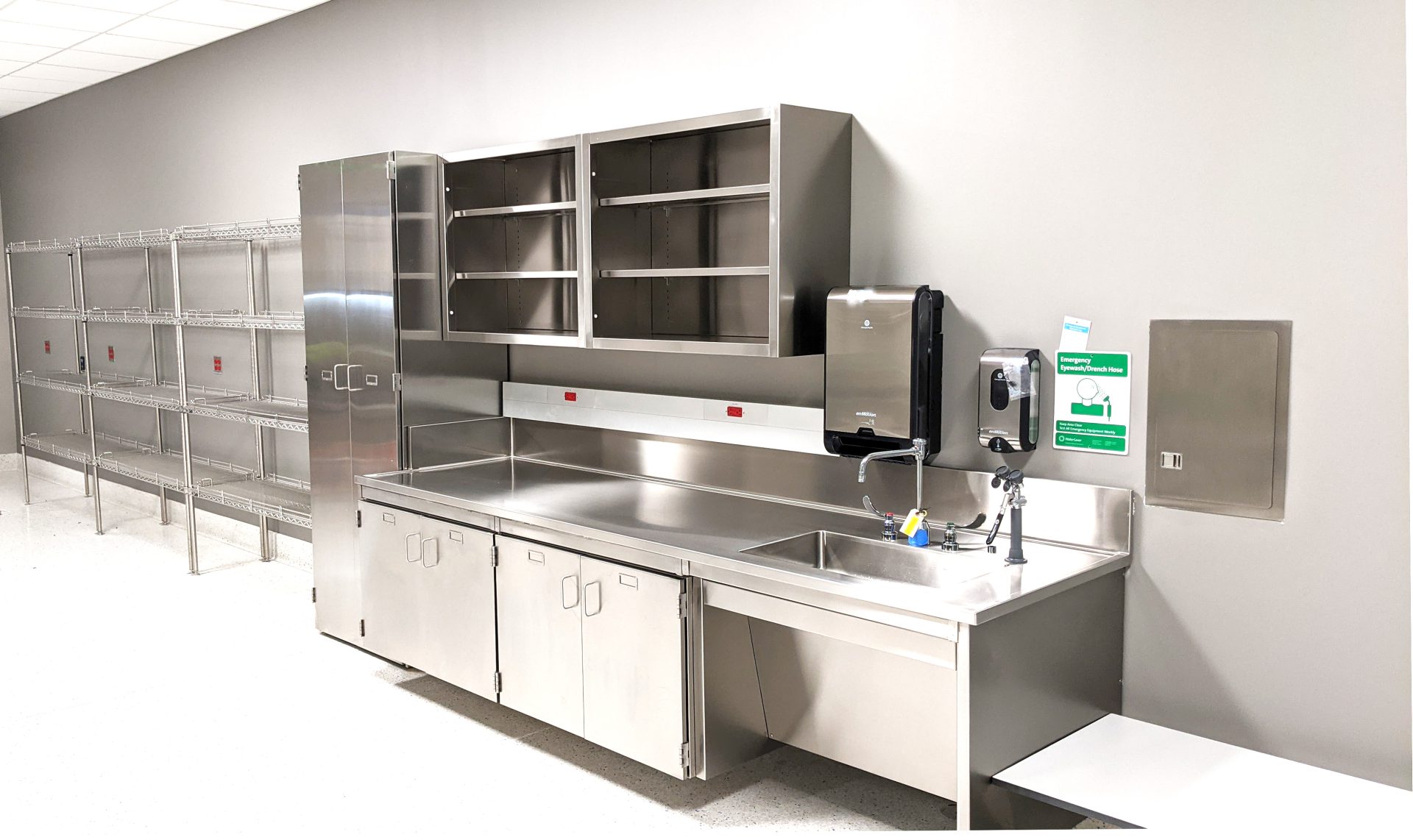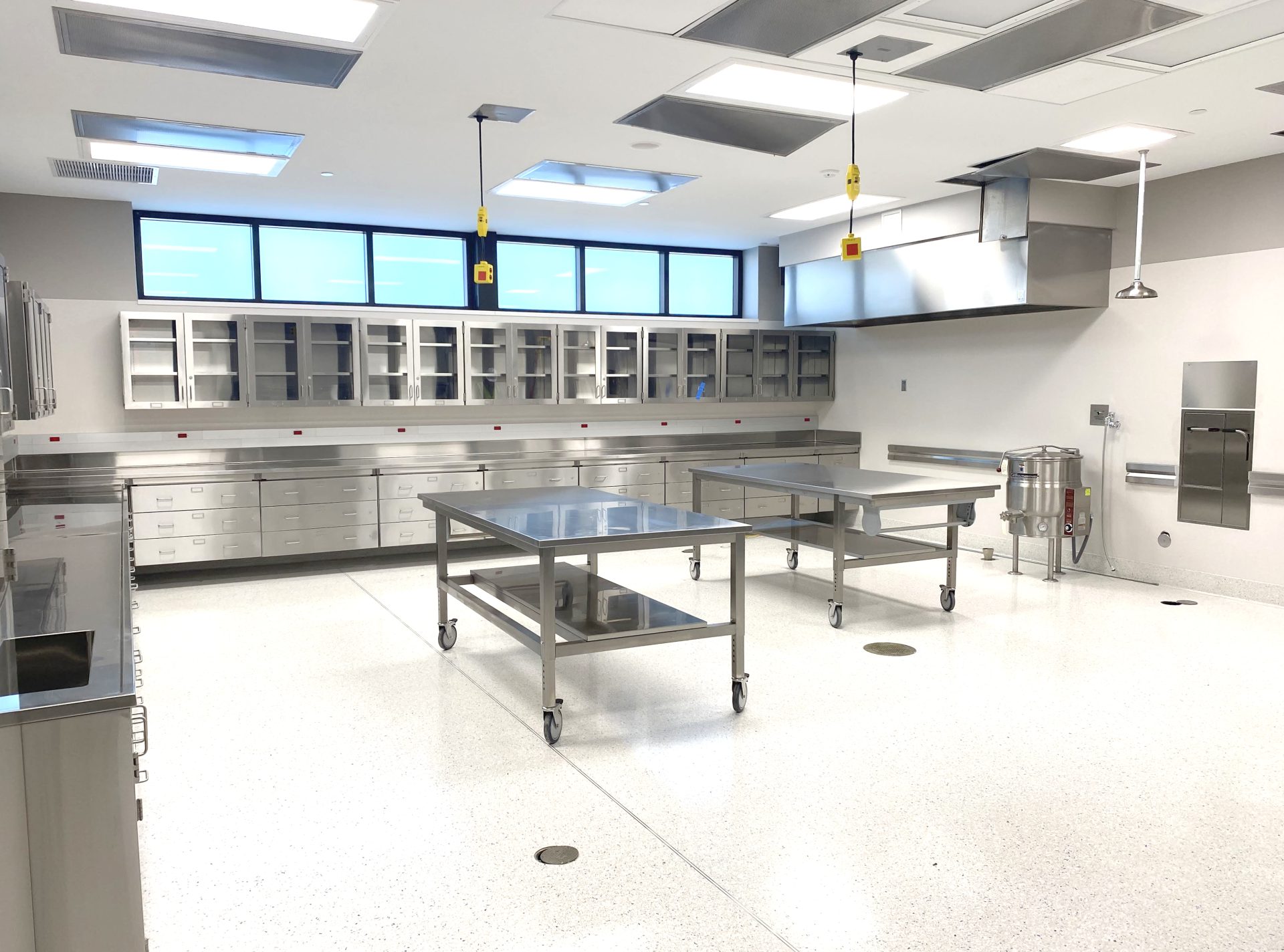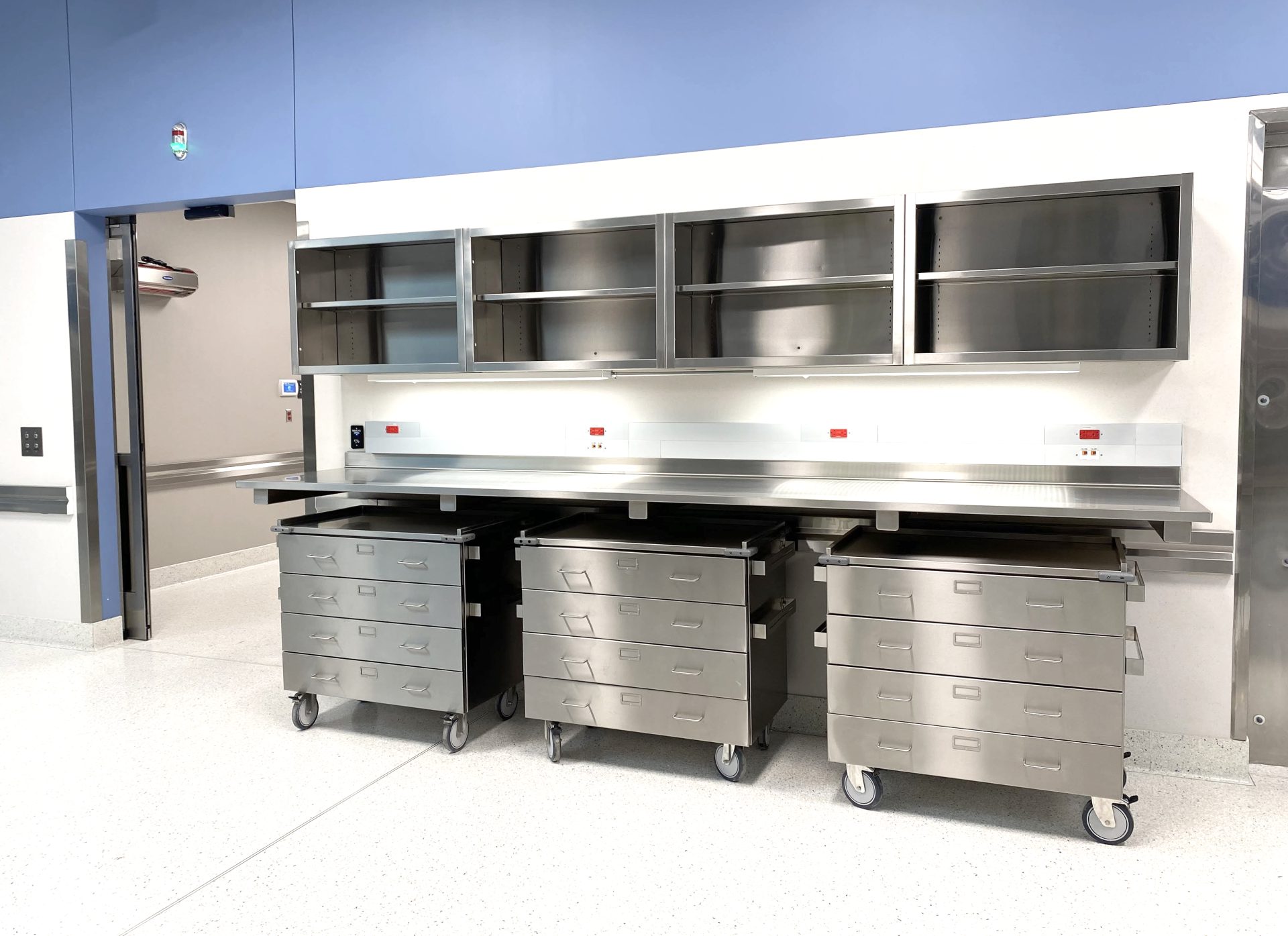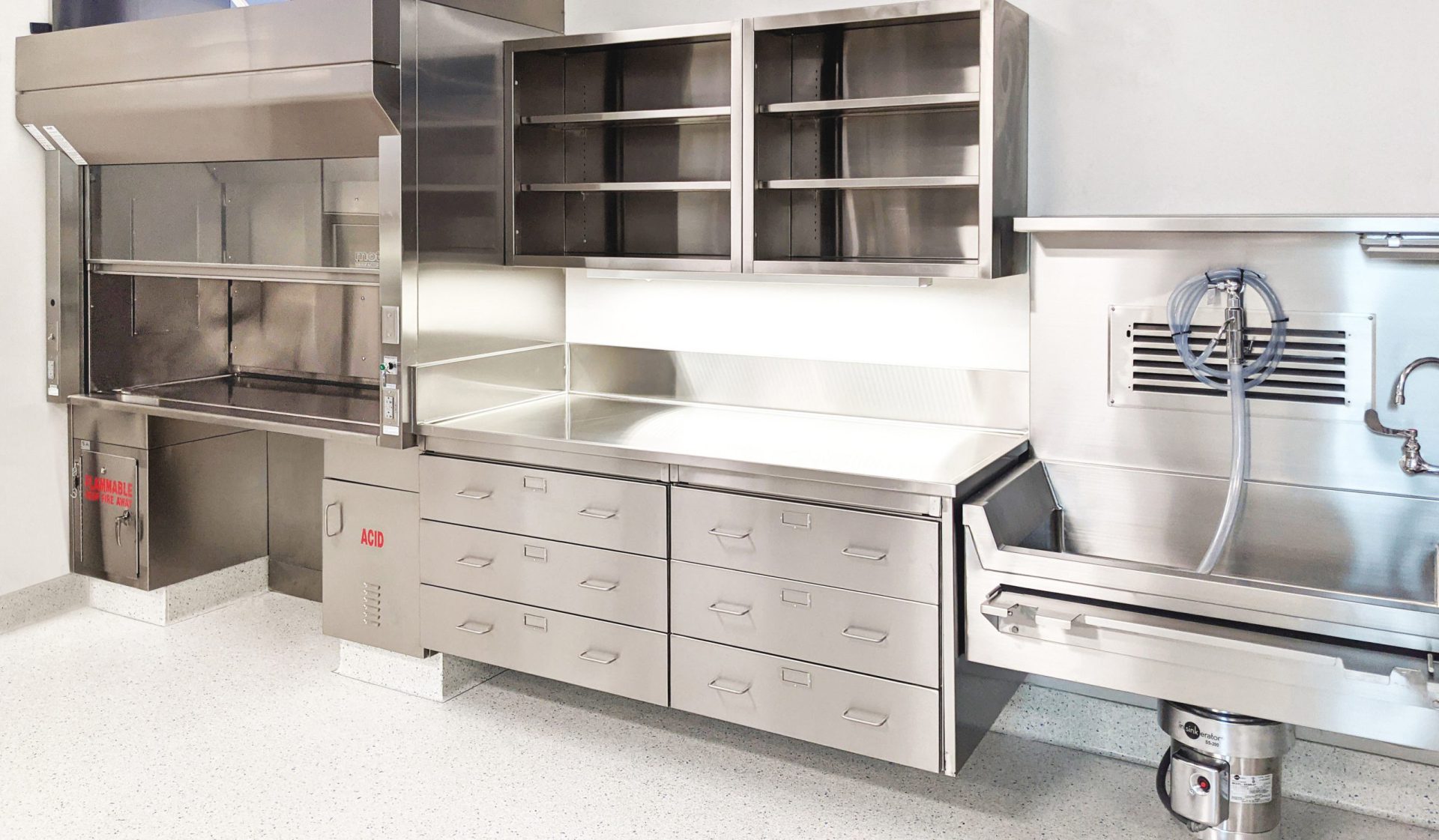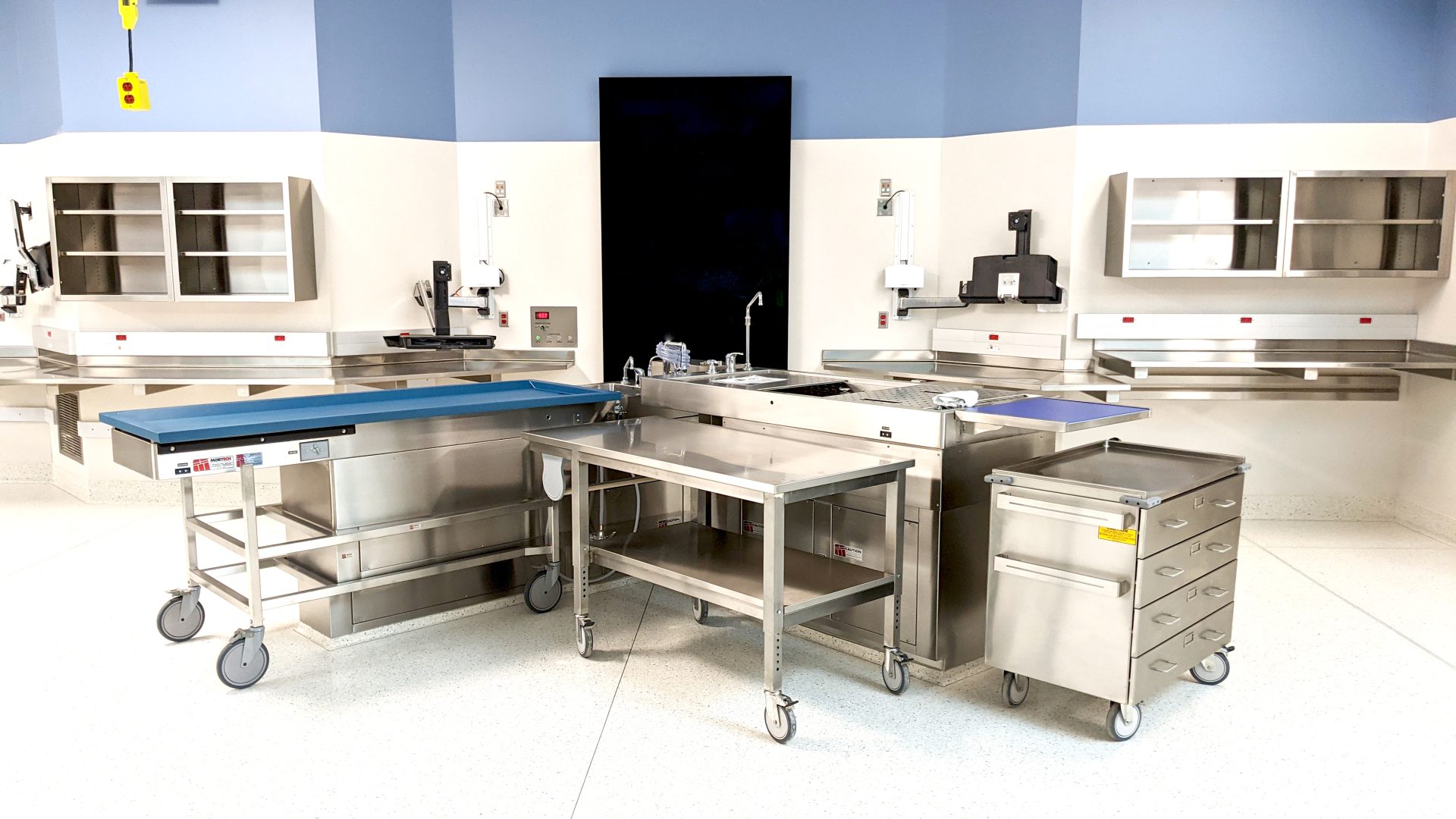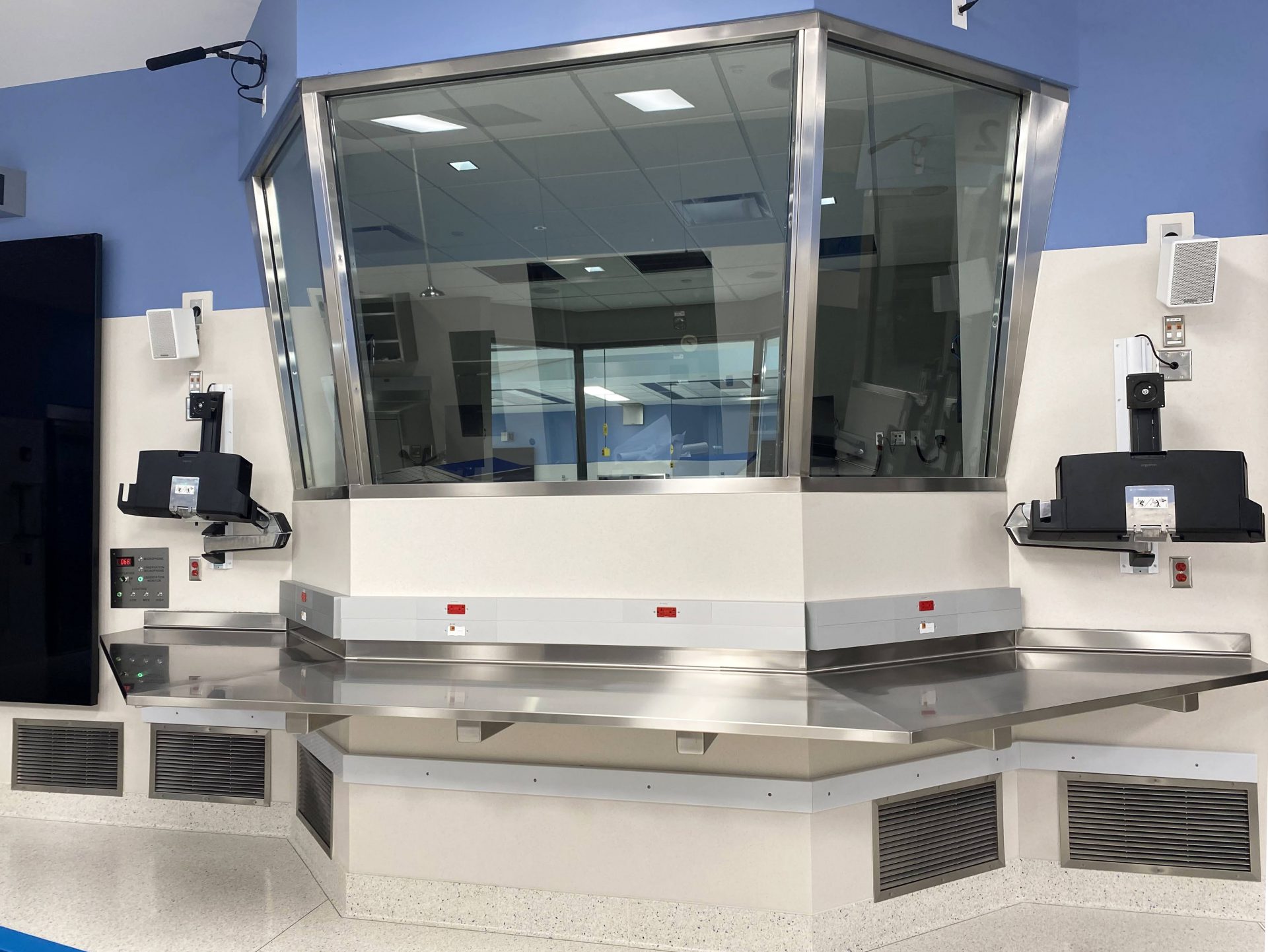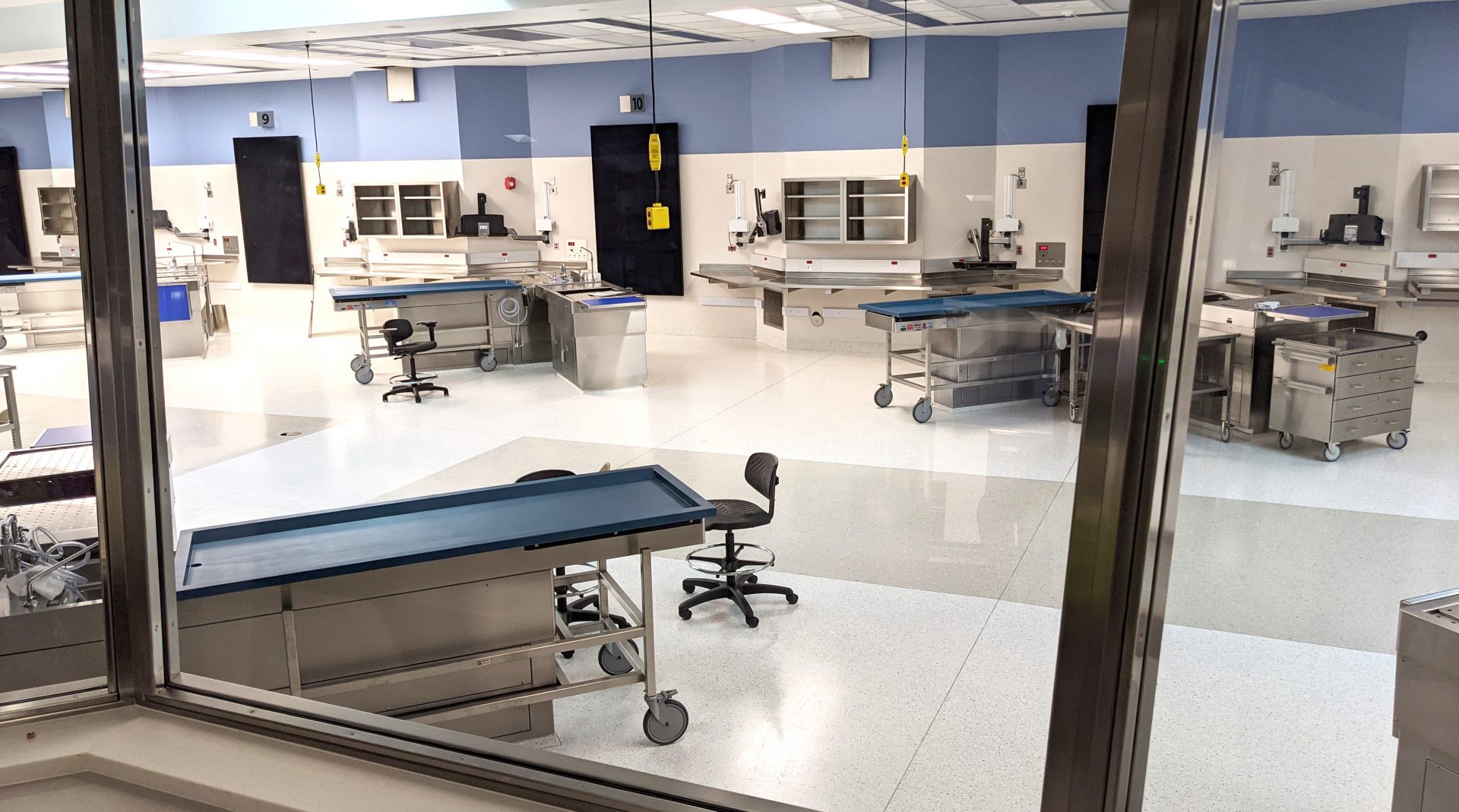 Leo A Daly-Architect, McClaren, Wilson & Lawrie, Knutson Construction
Stainless Steel Cabinets
Custom Stainless Steel Tables
SafeGuard™ Fume Hoods
Pro Series Floor Mounted Fume Hoods
Stainless Steel Countertops
The Hennepin County Medical Examiner facility needed more space to serve its community. Well respected architects and lab planners Leo A Daly and McClaren, Wilson & Lawrie partnered to create a new 64,000 square foot state-of-the-art medical examiner facility.
The building has two connected wings for the comprehensive Medical Examiner team, including autopsy bays, body freezers, coolers, office space, conference rooms, a mechanical penthouse, and loading docks.
Multiple custom stainless steel products were created for this project. One of the most challenging parts to this project was creating custom tops for the Autopsy suit area. Mott fabricated trapezoid cantilever framed stainless steel tops at each of the 14 autopsy stations.