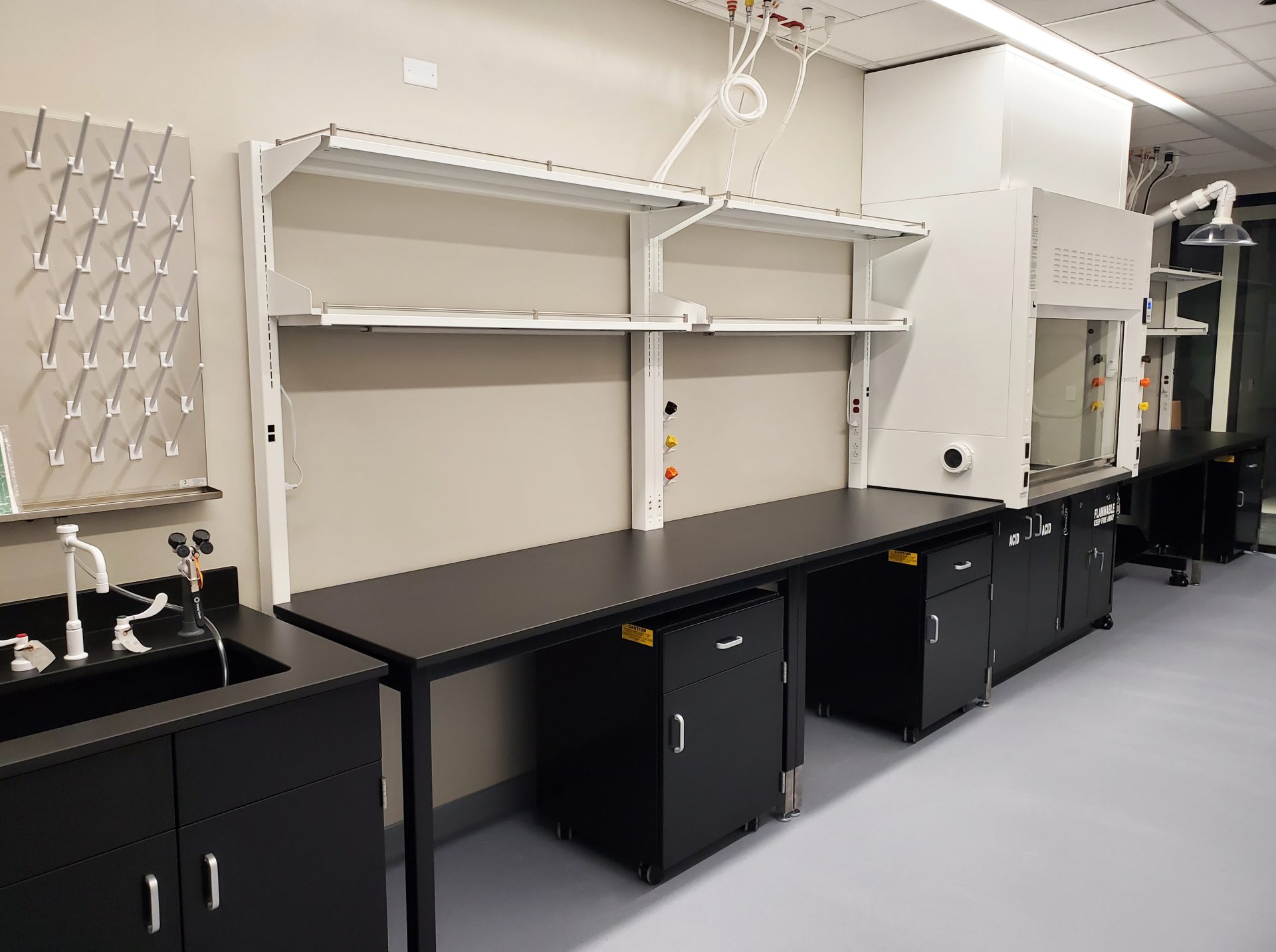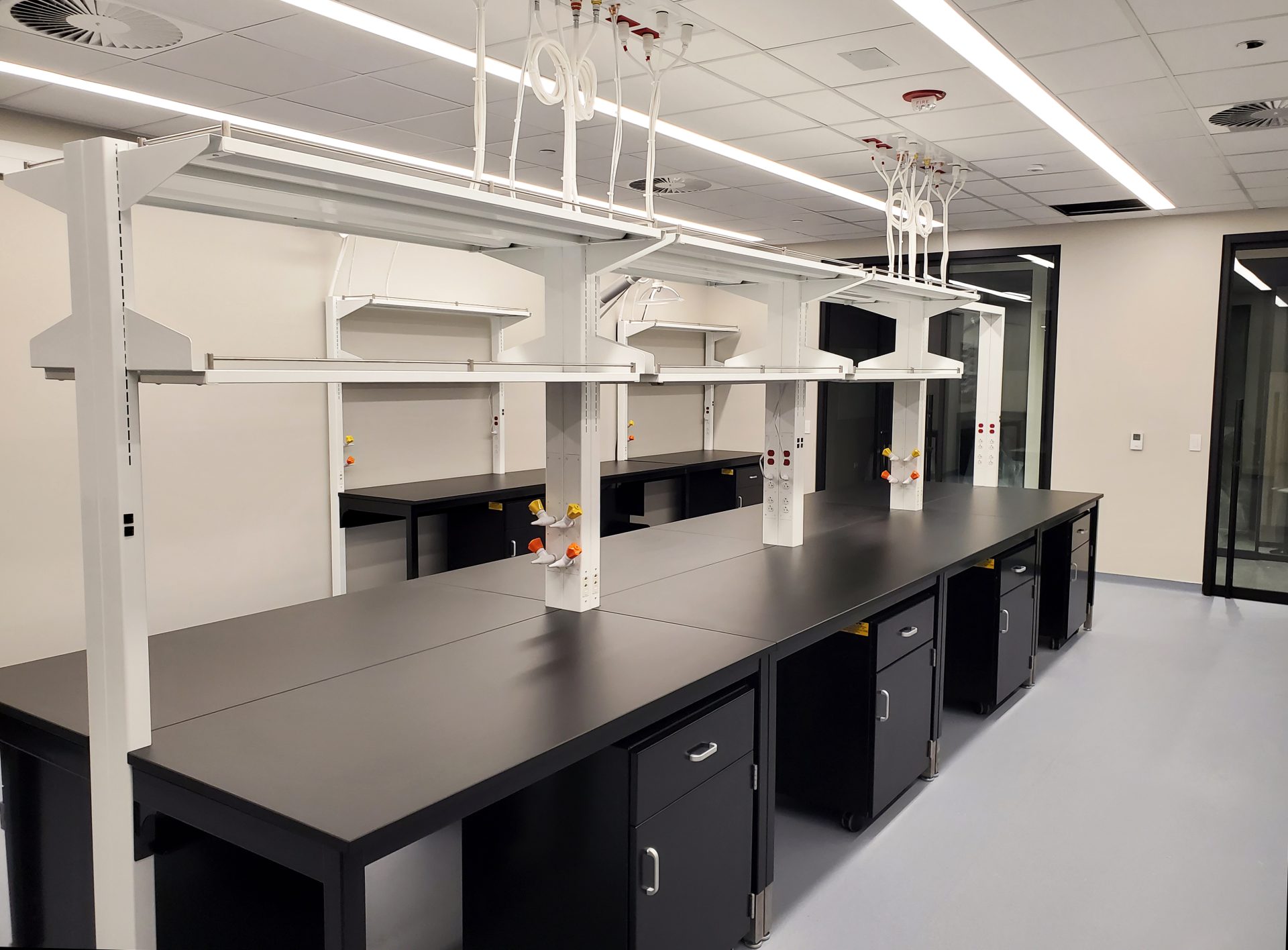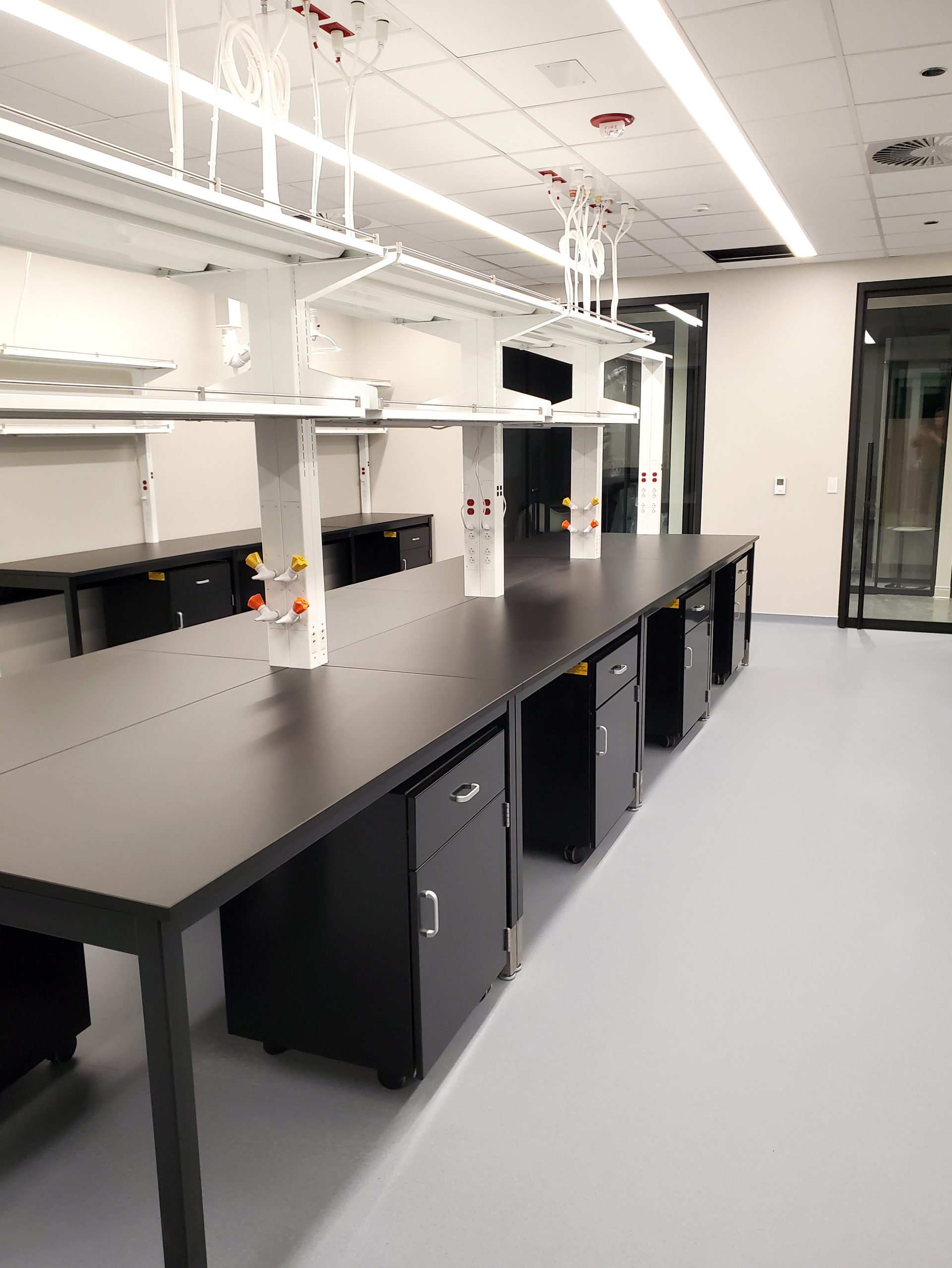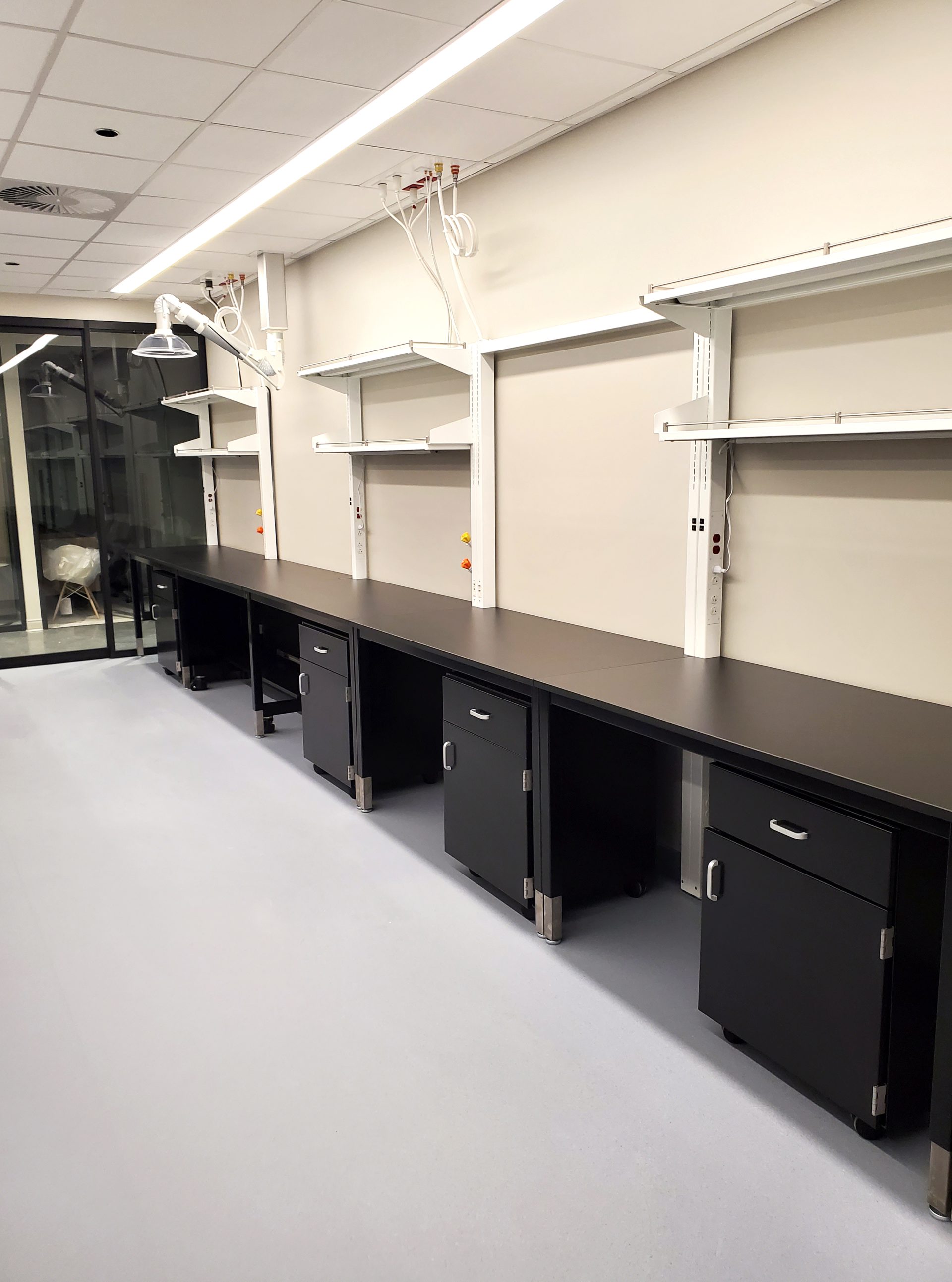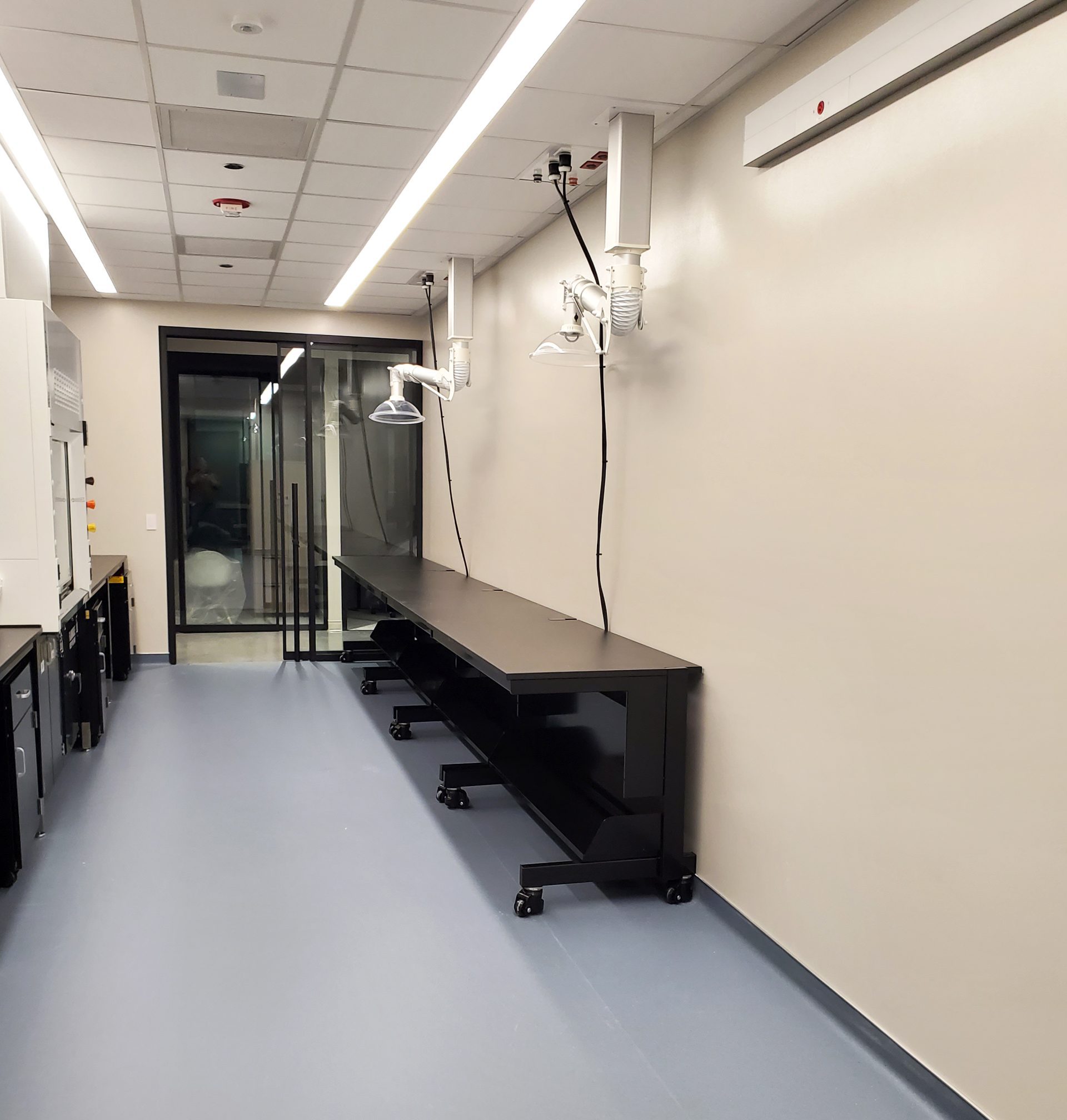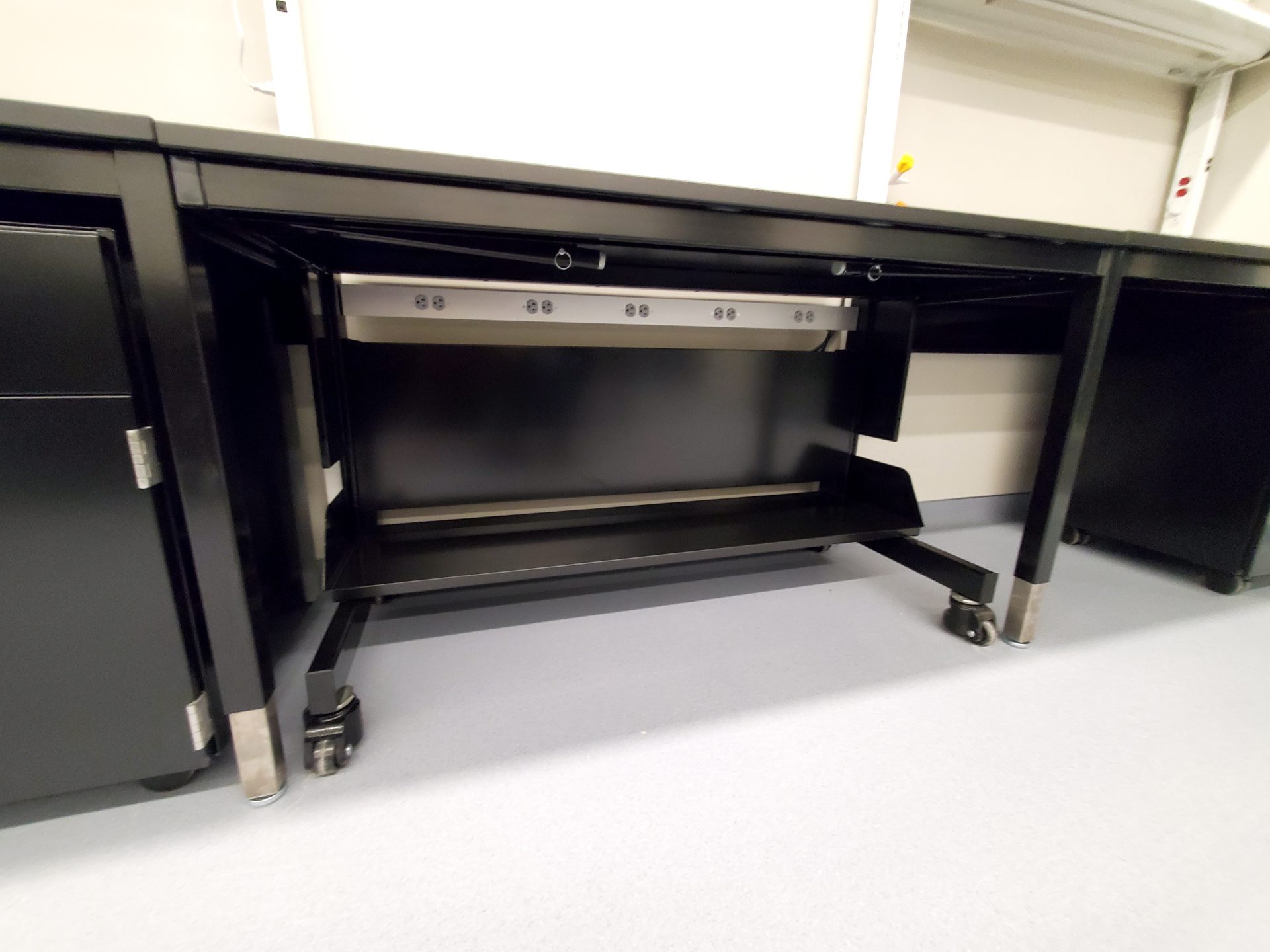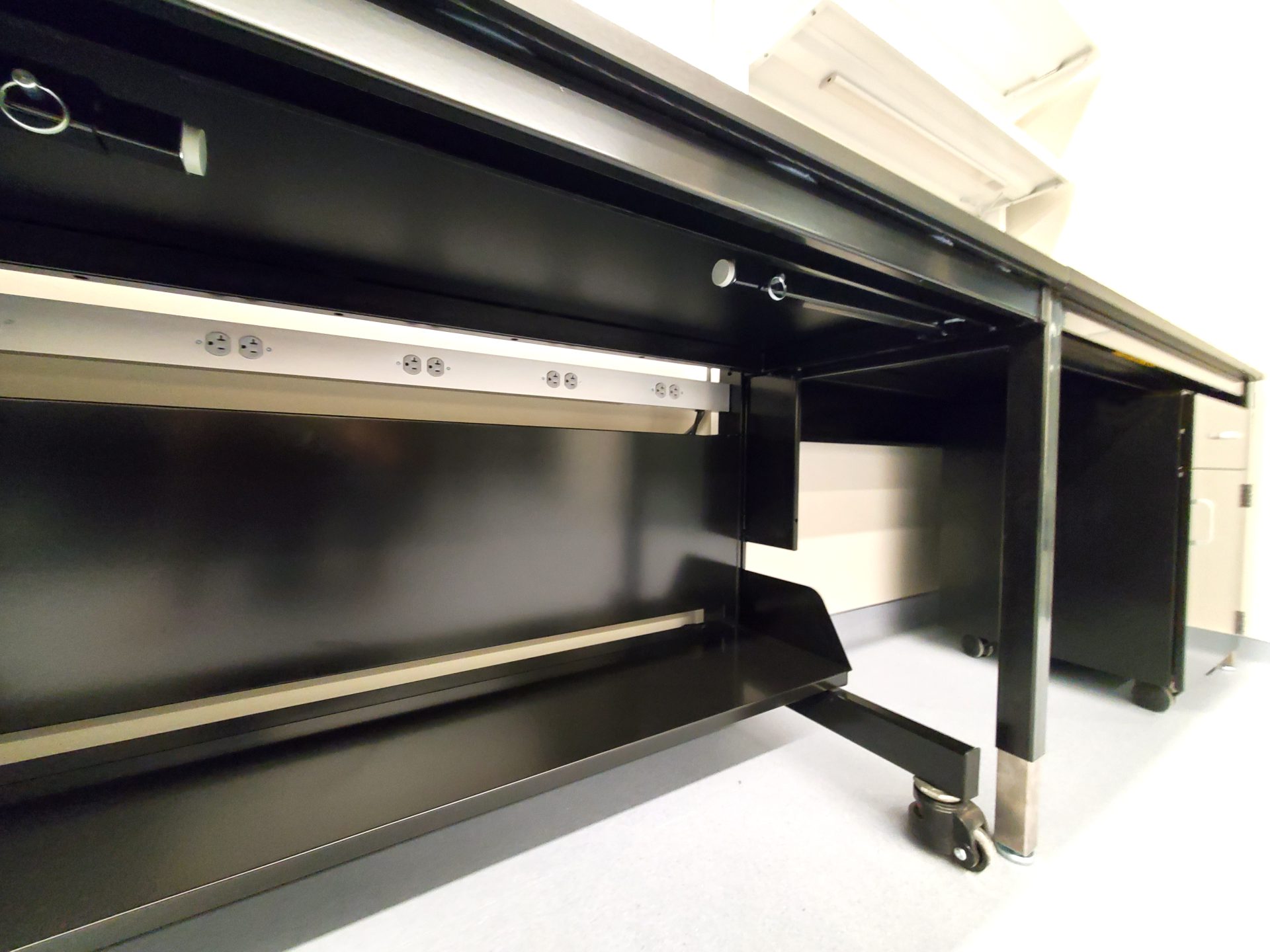 Altus™ Benches & Tables
Custom Low Height Sigma Carts™
Mobile & Fixed Casework
Pro Series Fume Hoods
Acid Cabinets
Flammable Cabinets
The mobile low height Sigma Carts™ have ergonomic work surfaces that are height adjustable in 1" increments. These carts were configured with lower shelving, and electrical raceways.
Hinged supplementary adjustable legs were added to the Sigma Carts™ to increase the work surface load capacity to from 600lbs to 1000lbs. Total load capacity of this cart is 1200lbs.