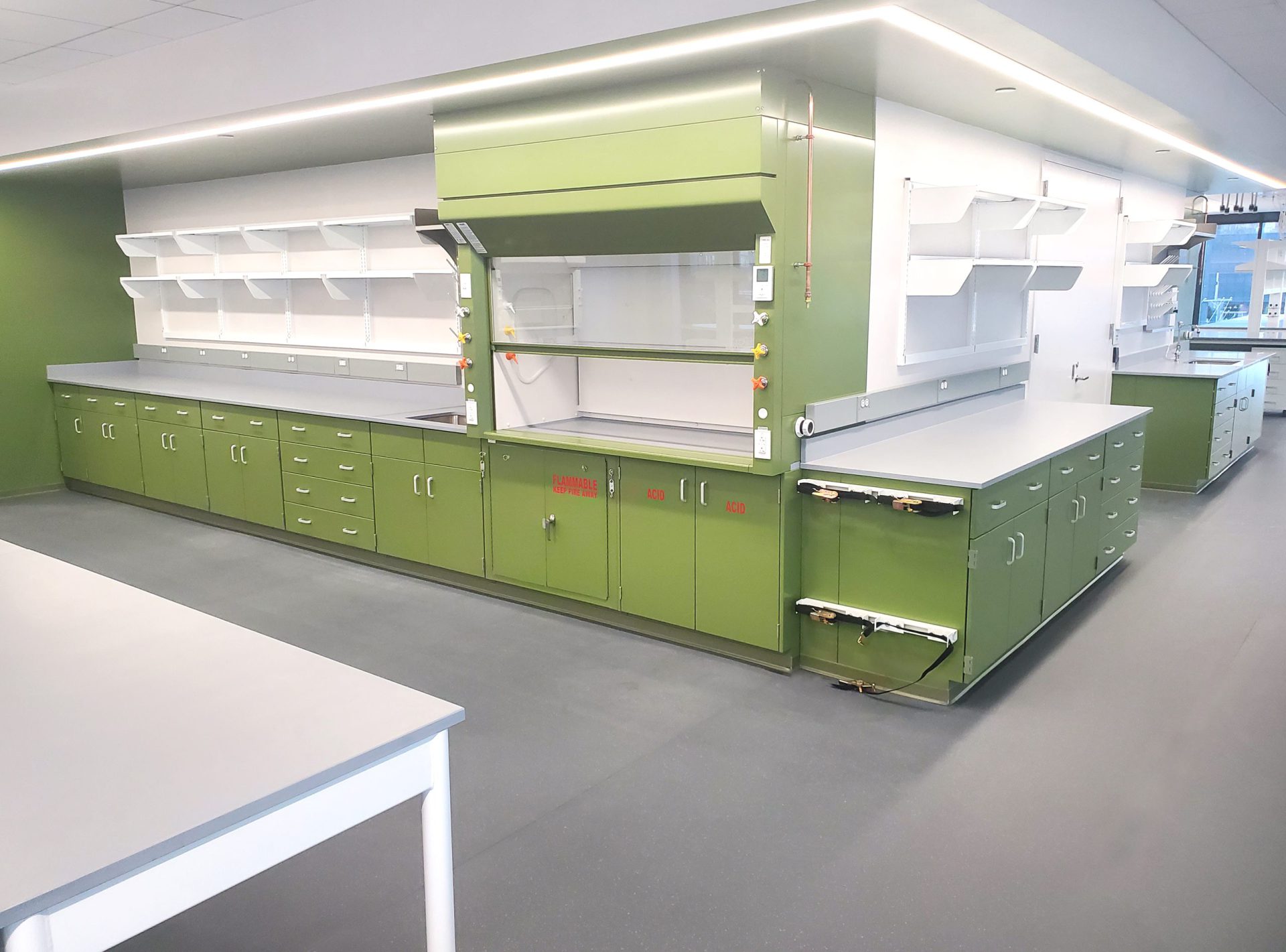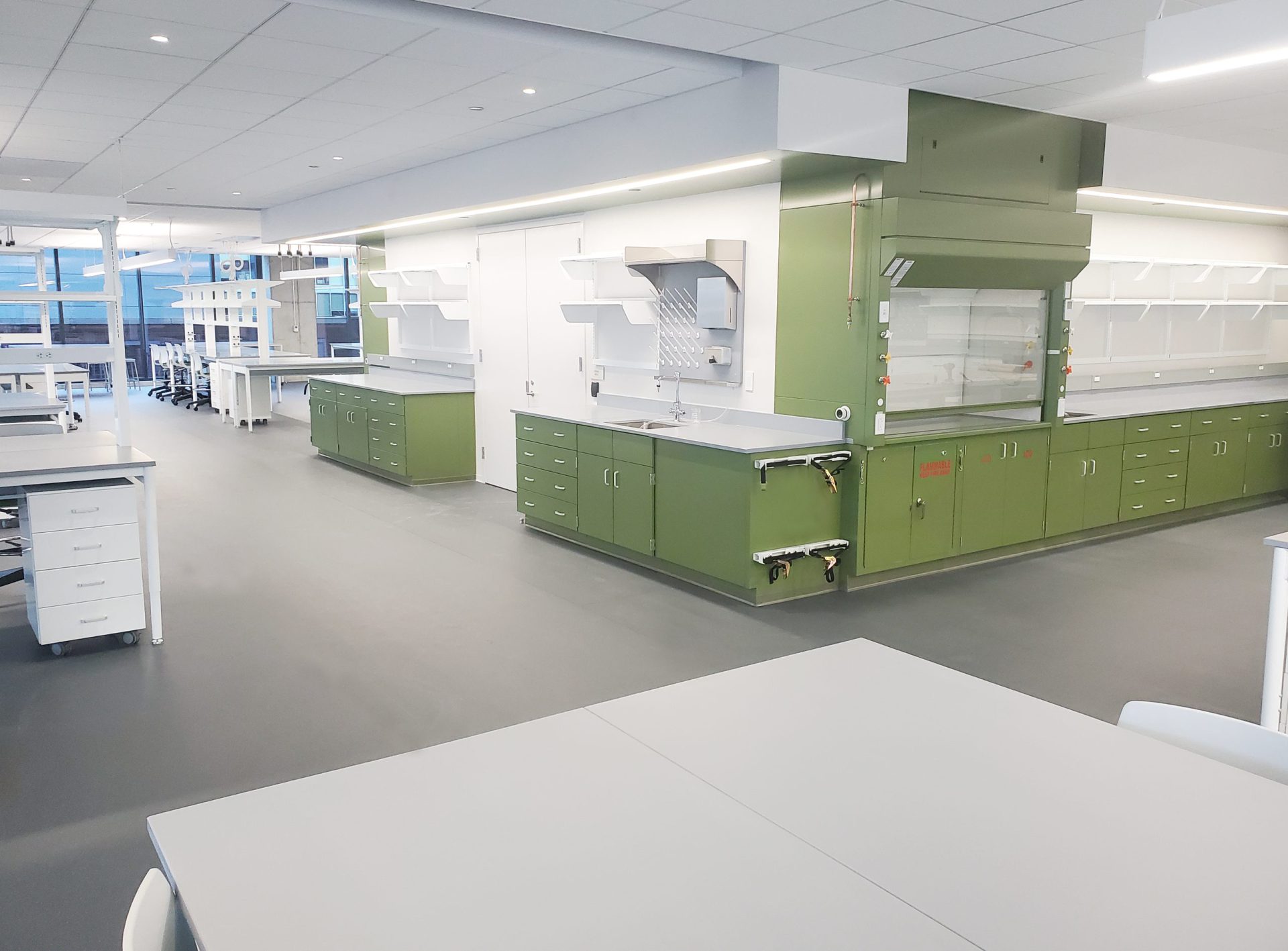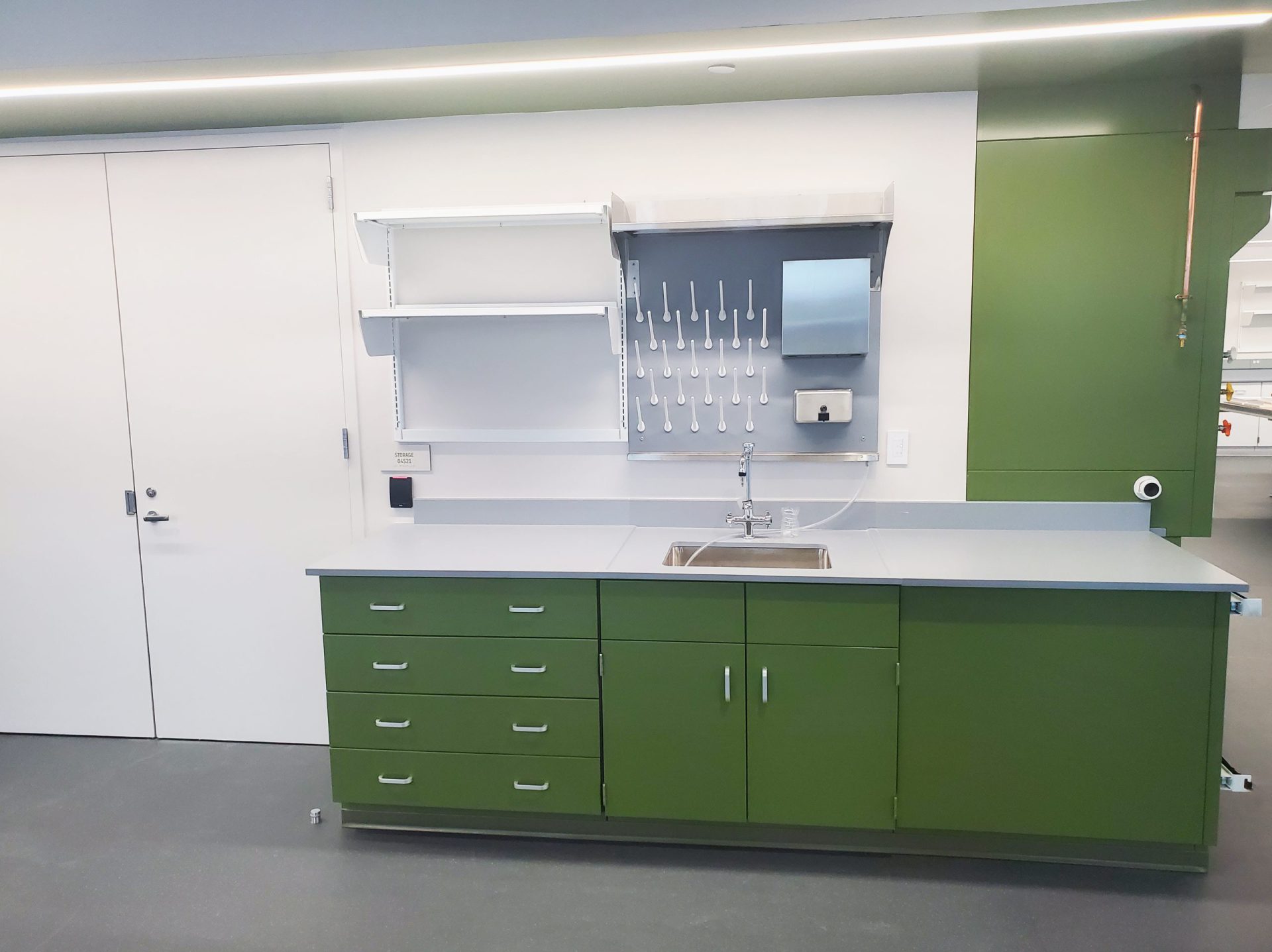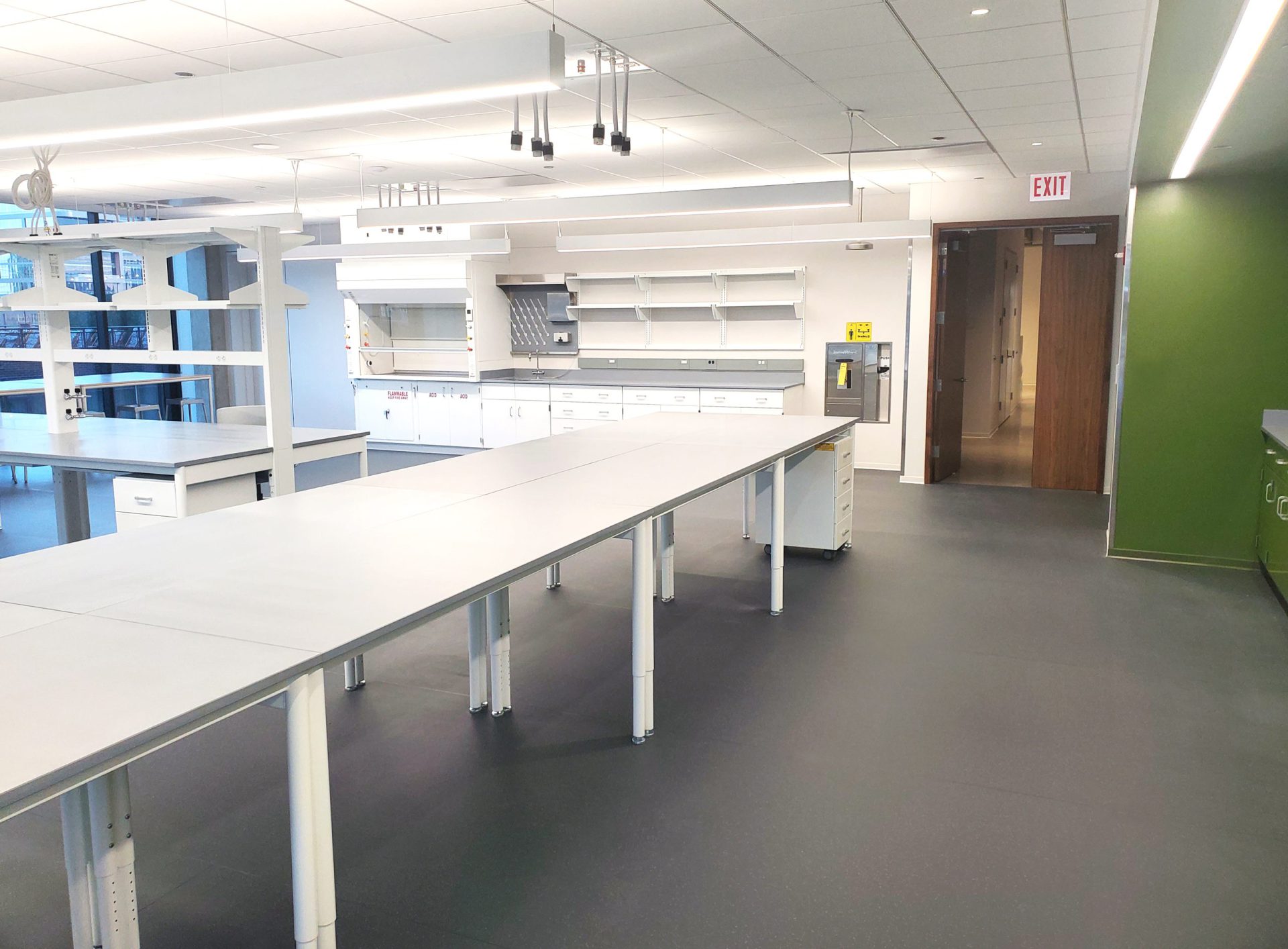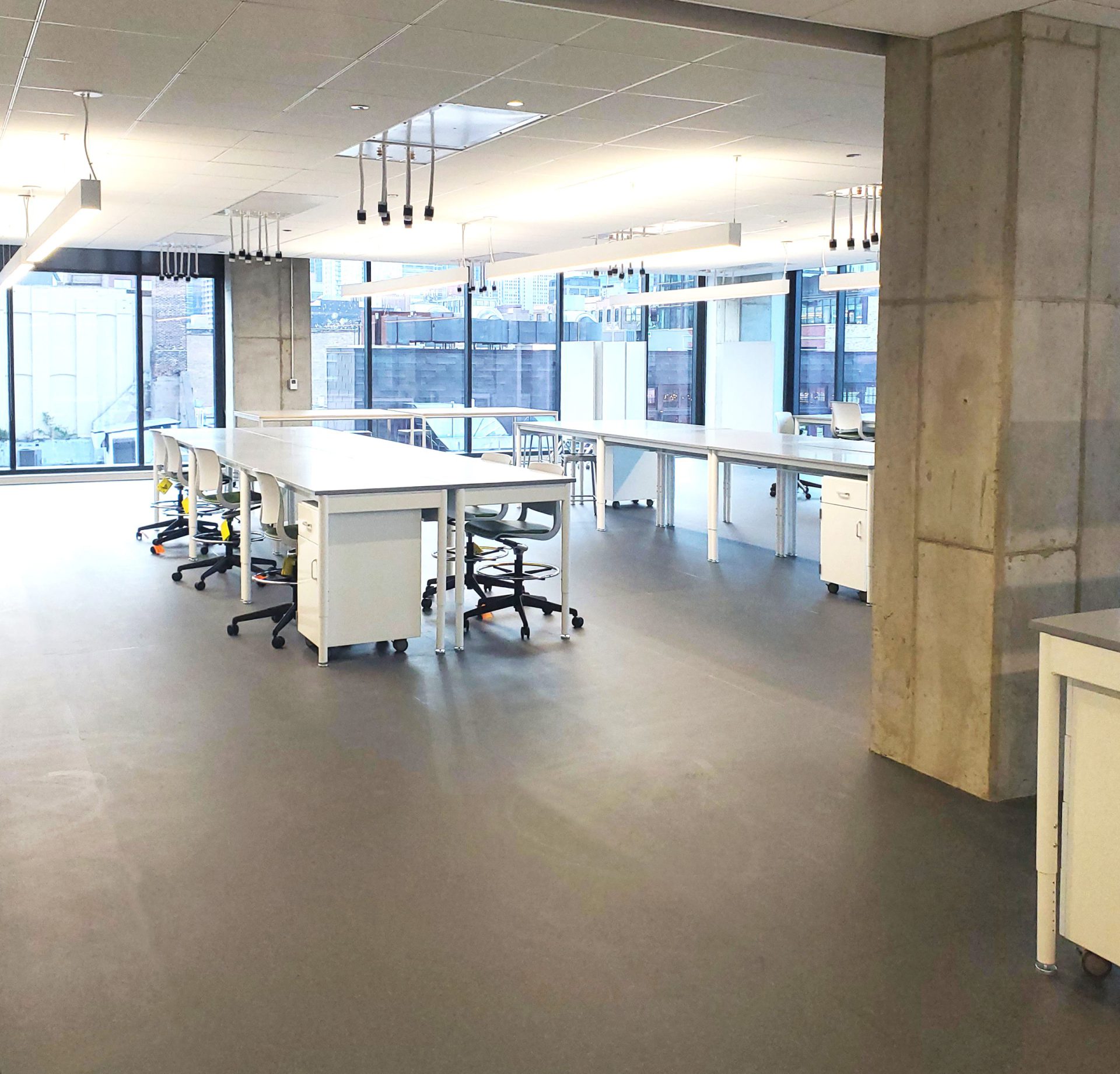 Optima™ Benches & Tables
Mobile - Suspended - Fixed Overlay Steel Cabinets
SafeGuard™ Fume Hoods
Wall Shelving
Overhead Ceiling Panels
The open labs at the largest private chemical laboratory in the city of Chicago includes research and development laboratory space, a pilot lab, administrative functions and an 8,500 square-foot innovation lab.
The labs feature flexible Optima™ benches and tables, overhead ceiling panels, mobile, suspended, and fixed overlay steel cabinets, and energy efficient SafeGuard™ fume hoods.
The lab space was bright and vivid with painted feature walls, casework, and fume hoods in Garden Spot by Sherwin-Williams.