R&D and Quality Assurance Labs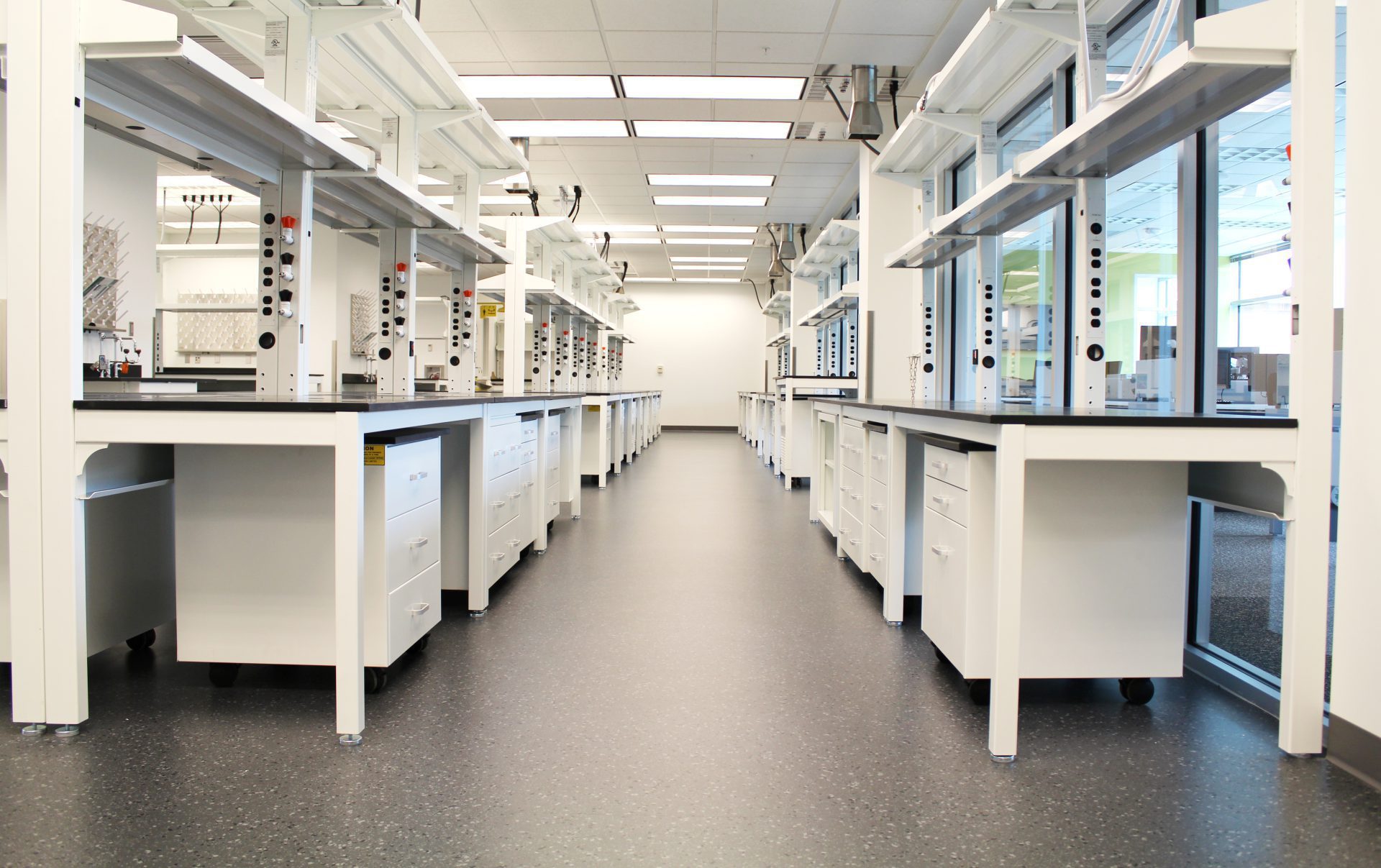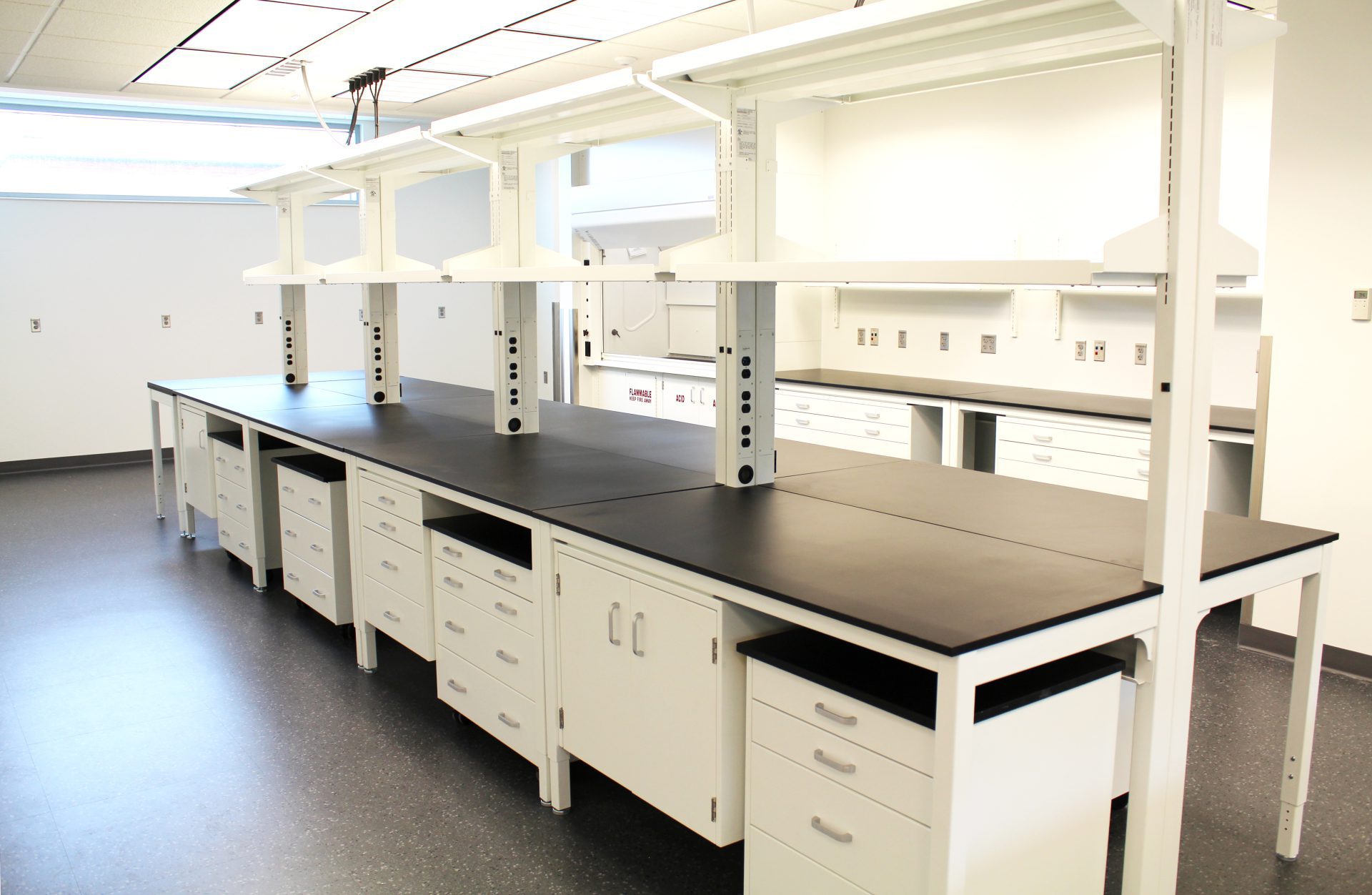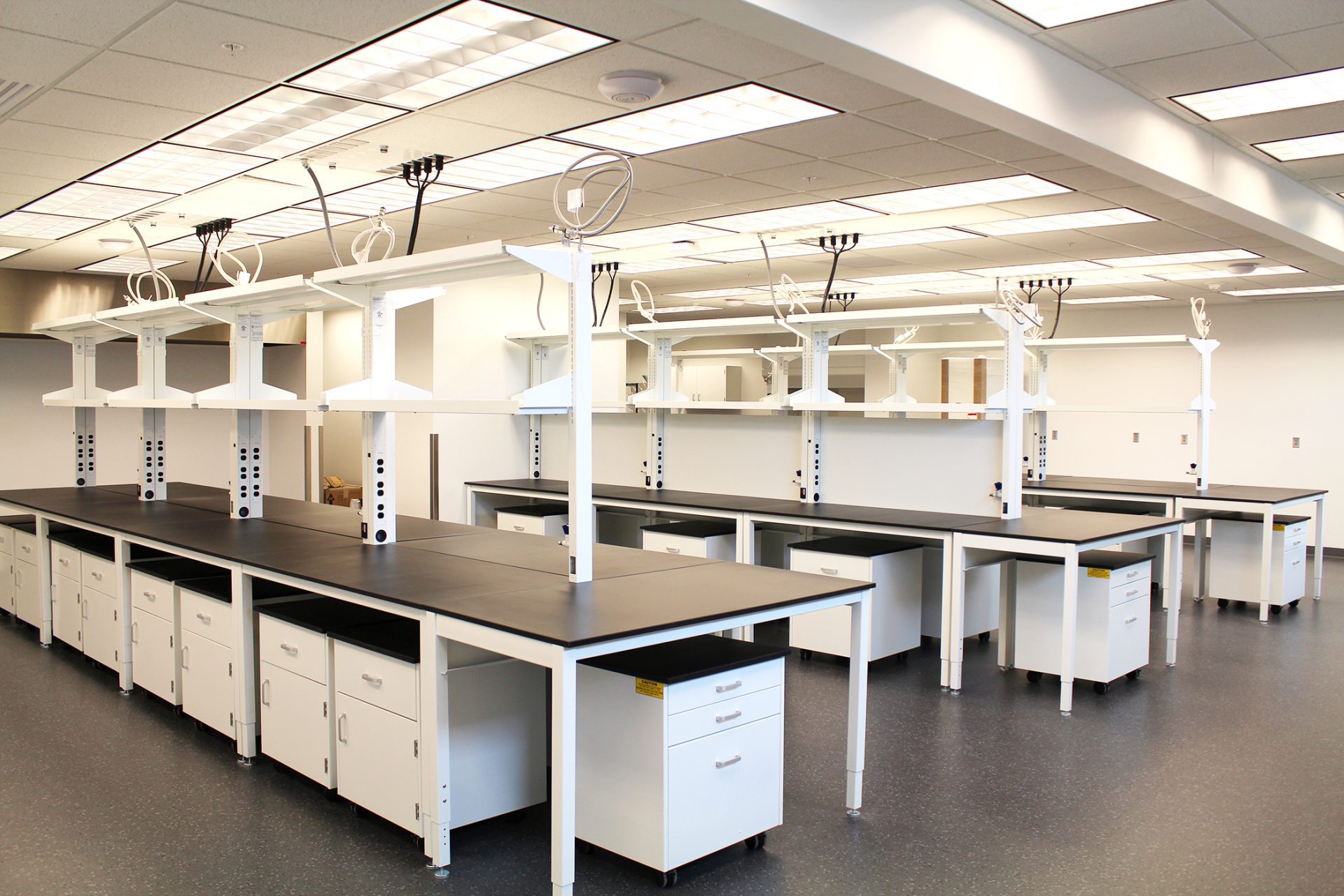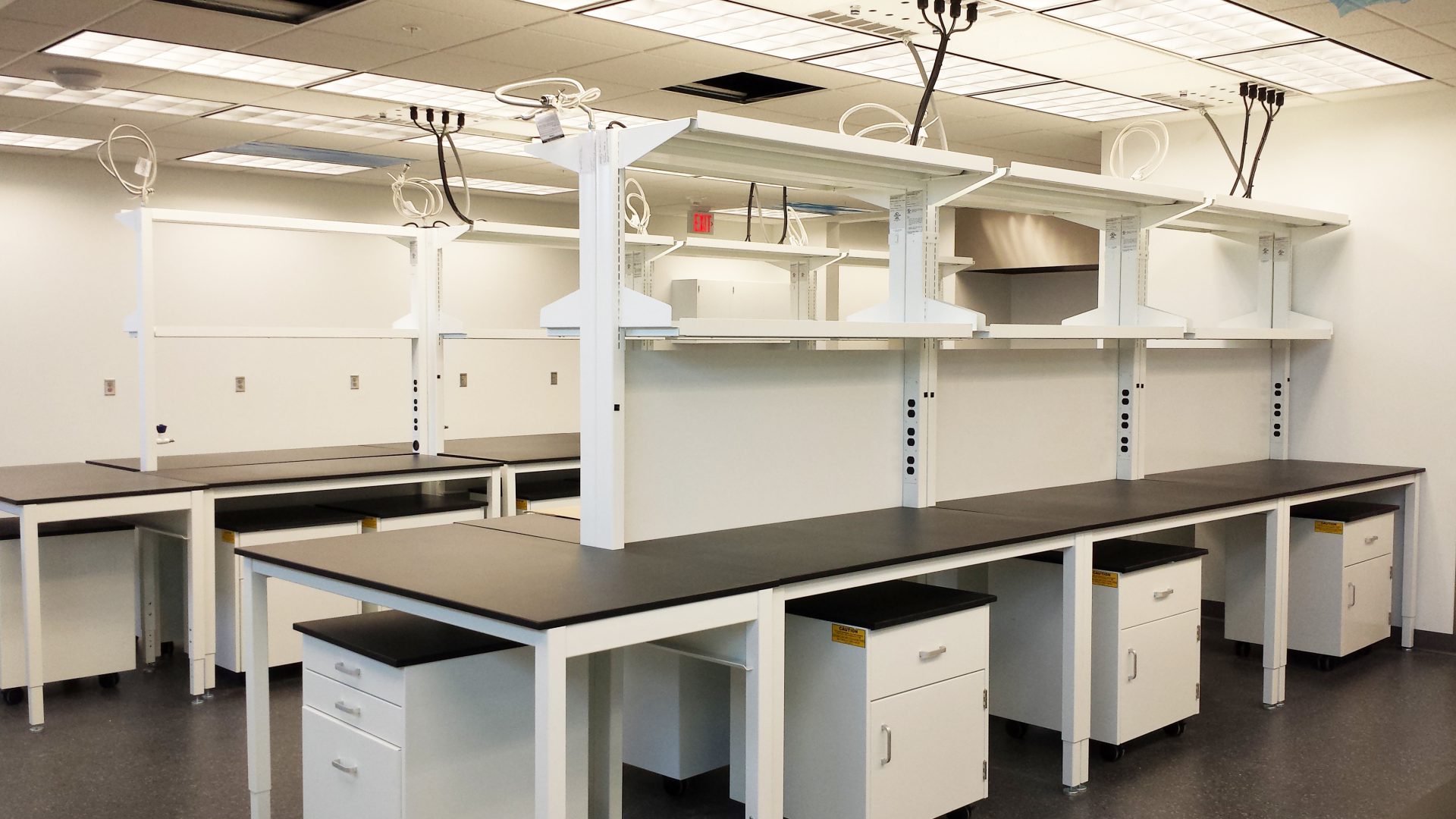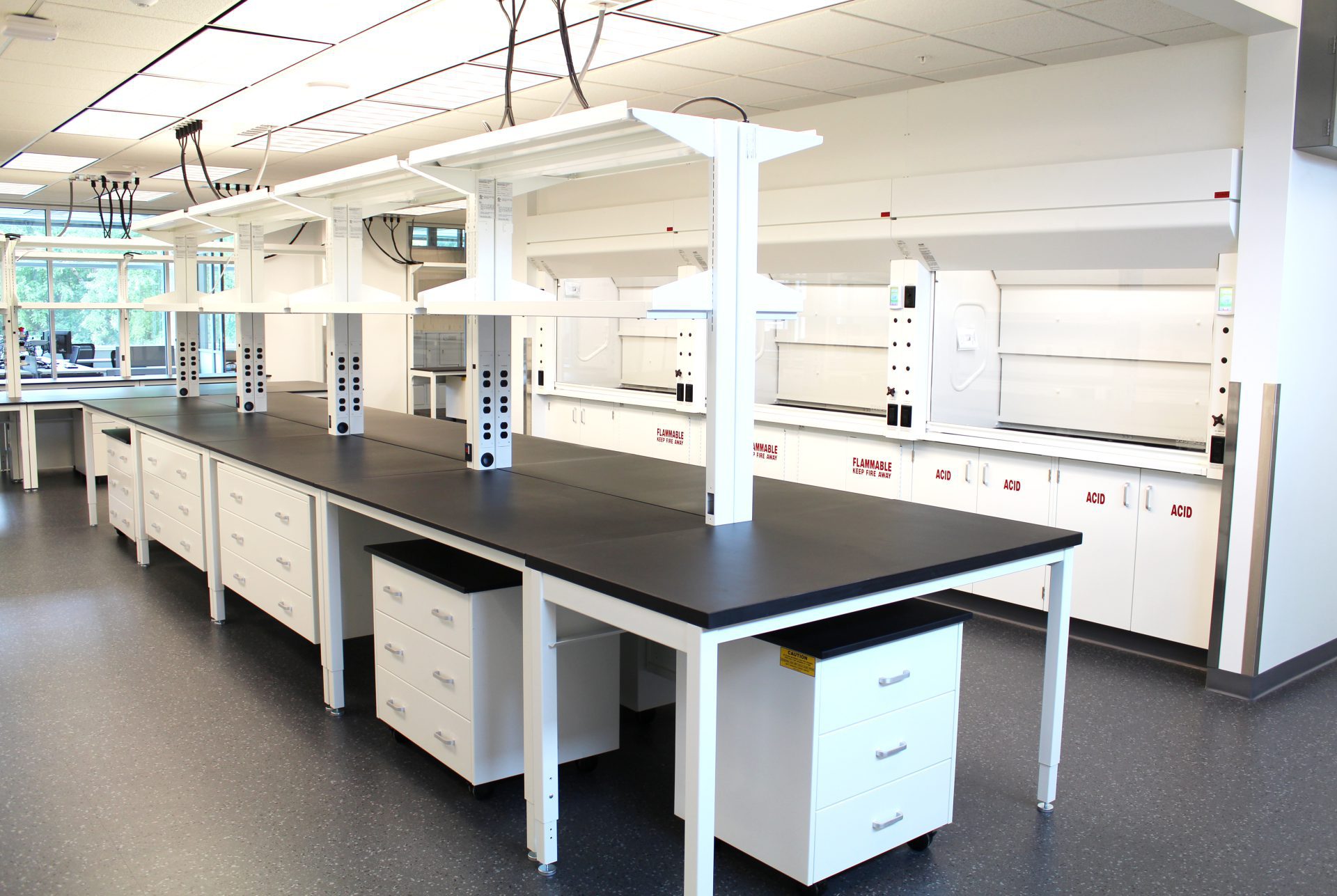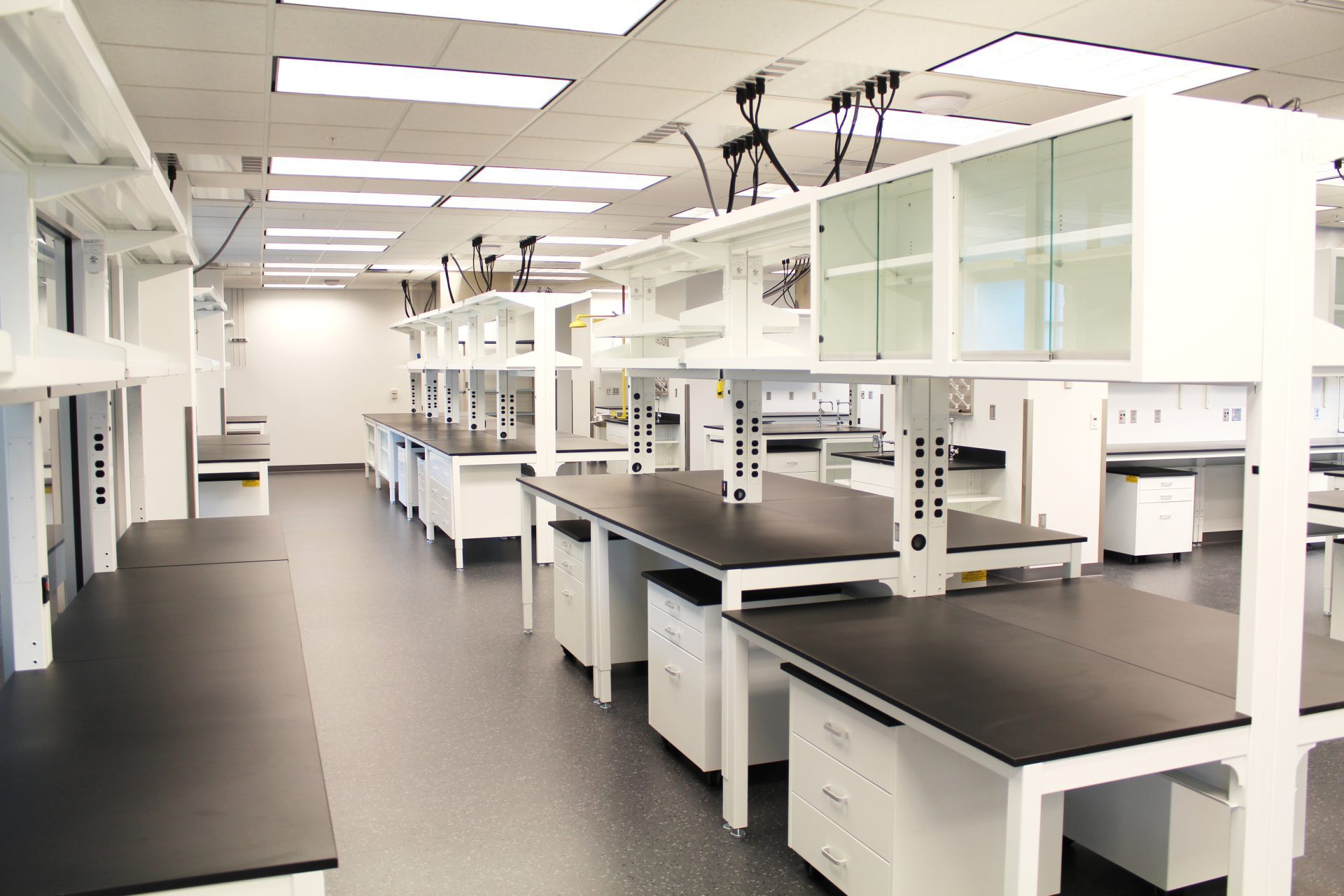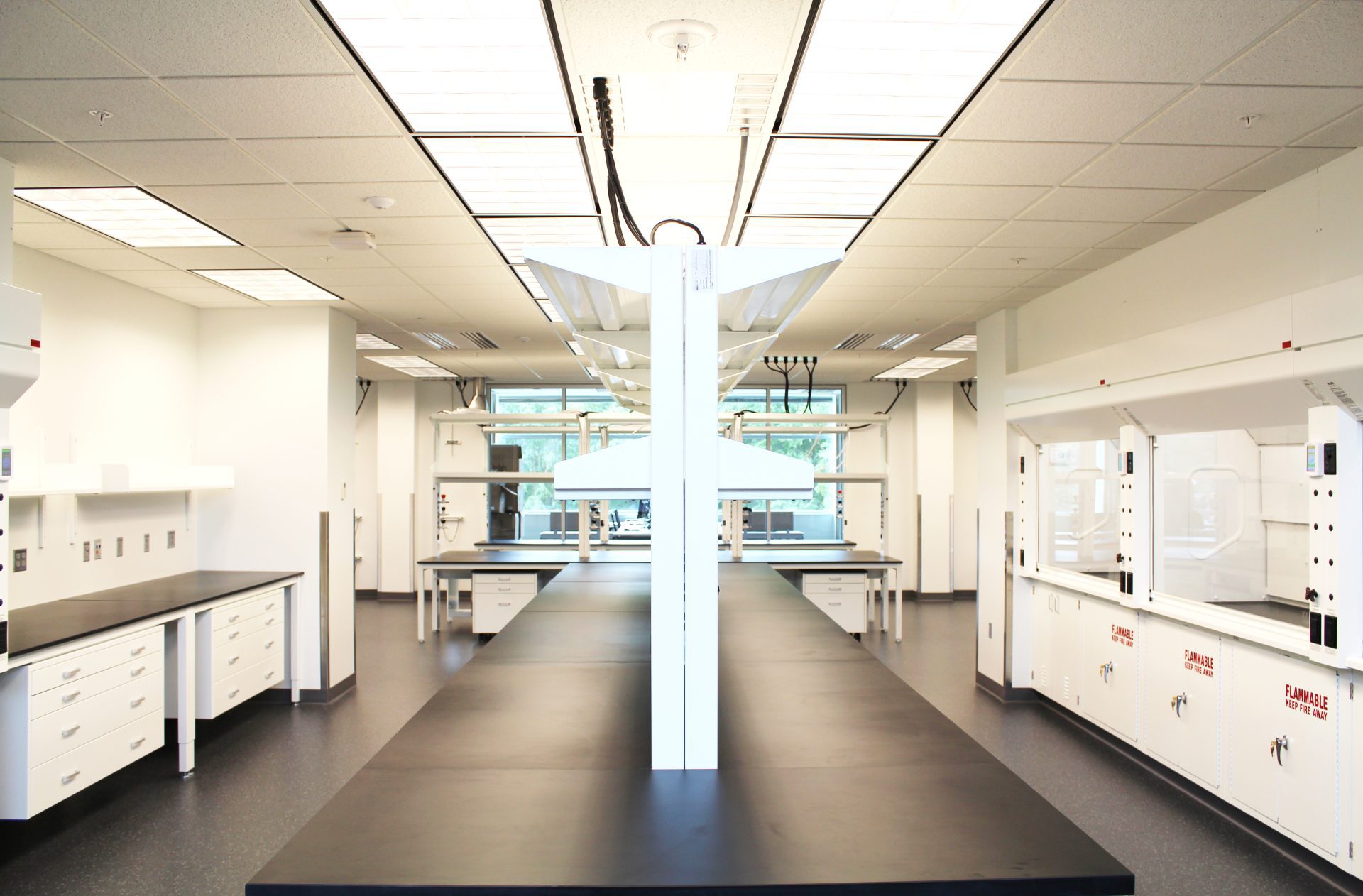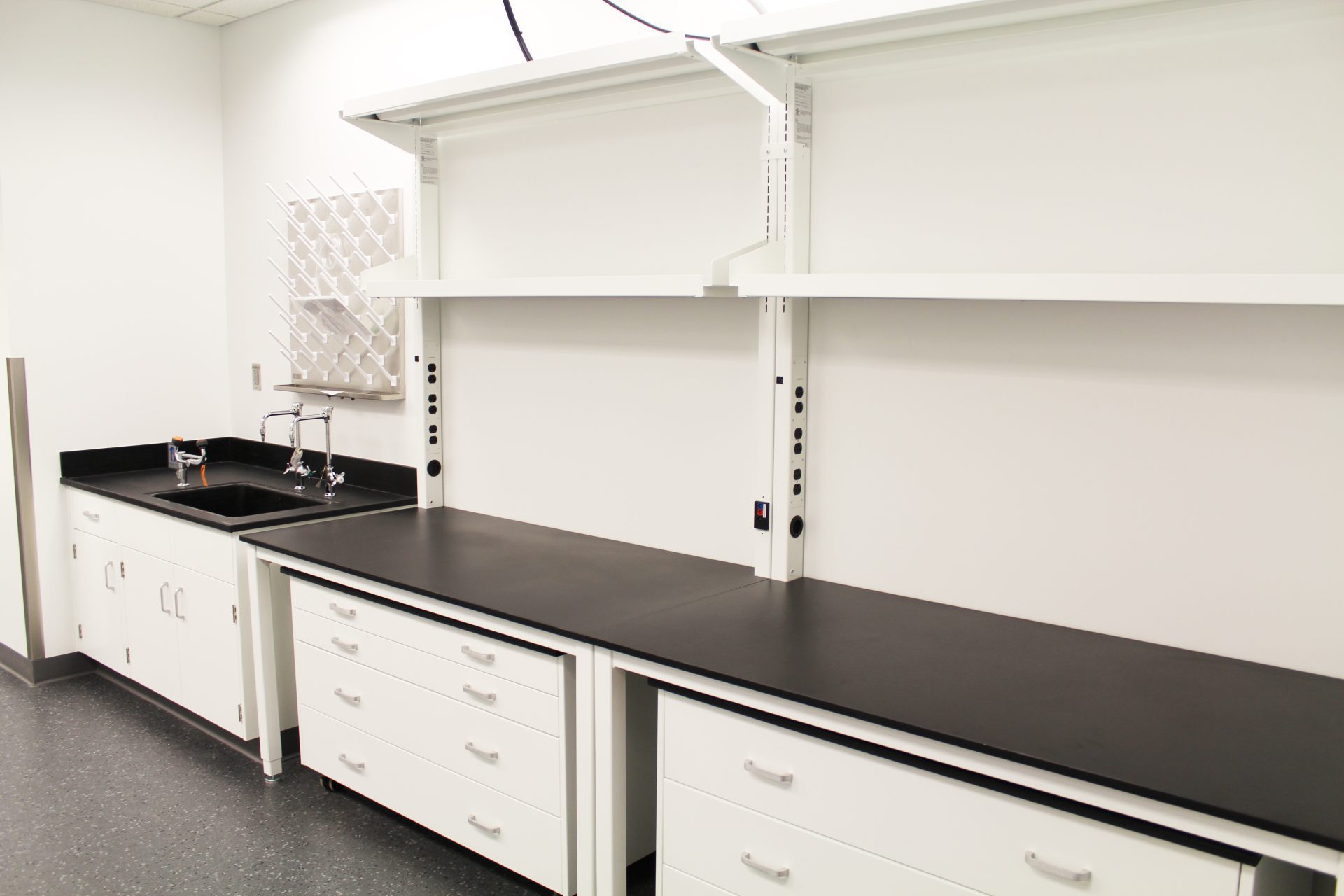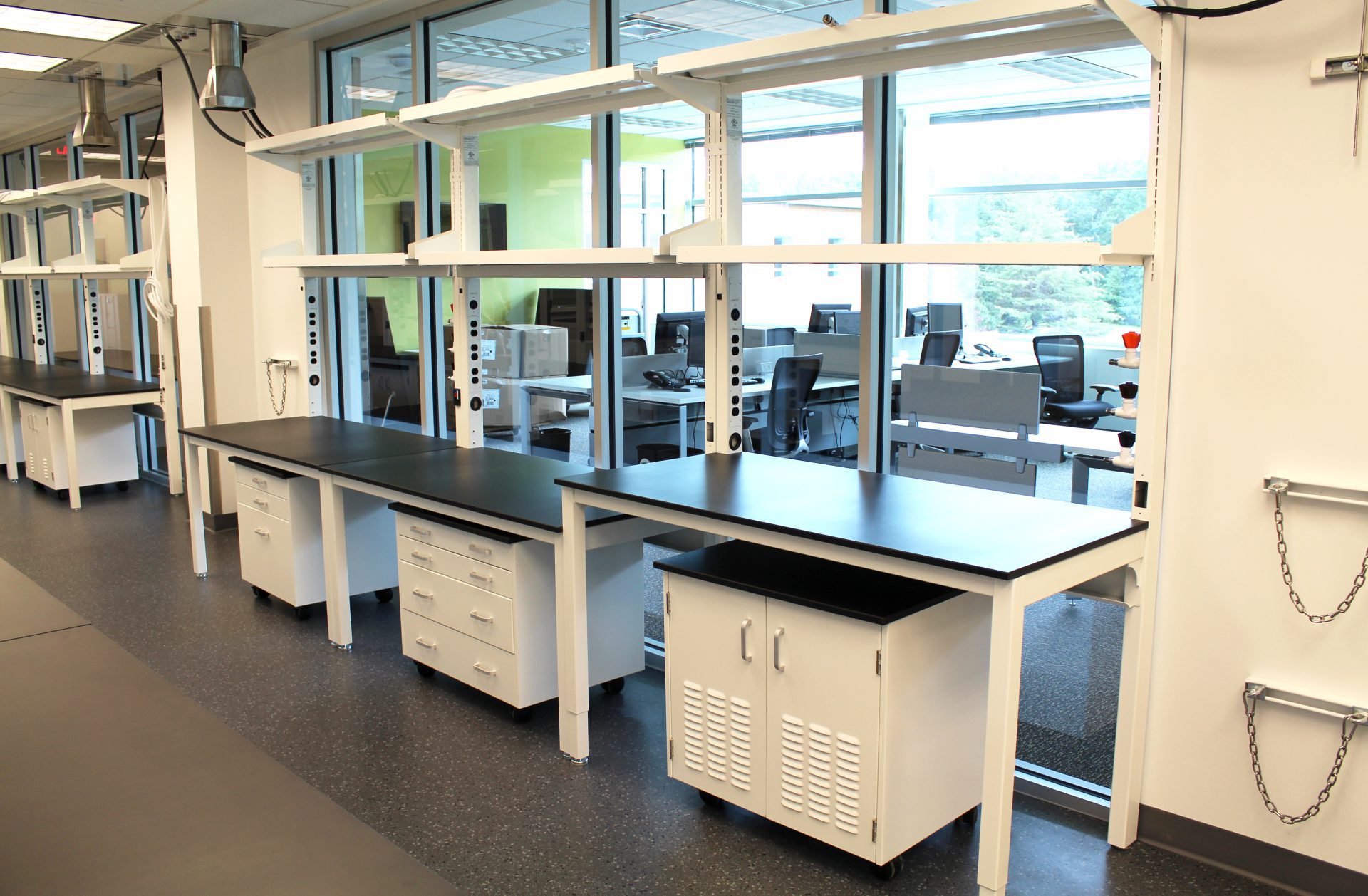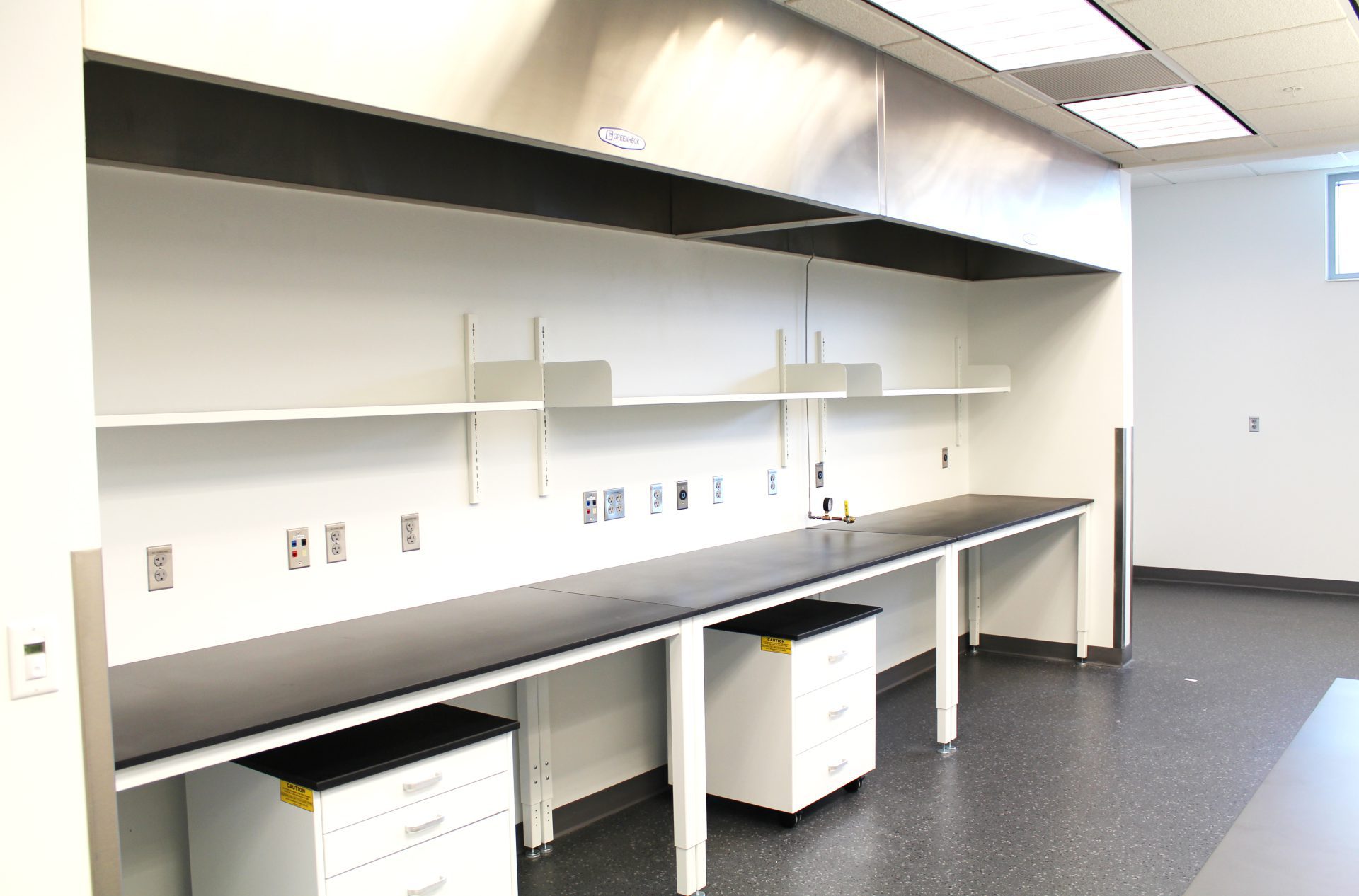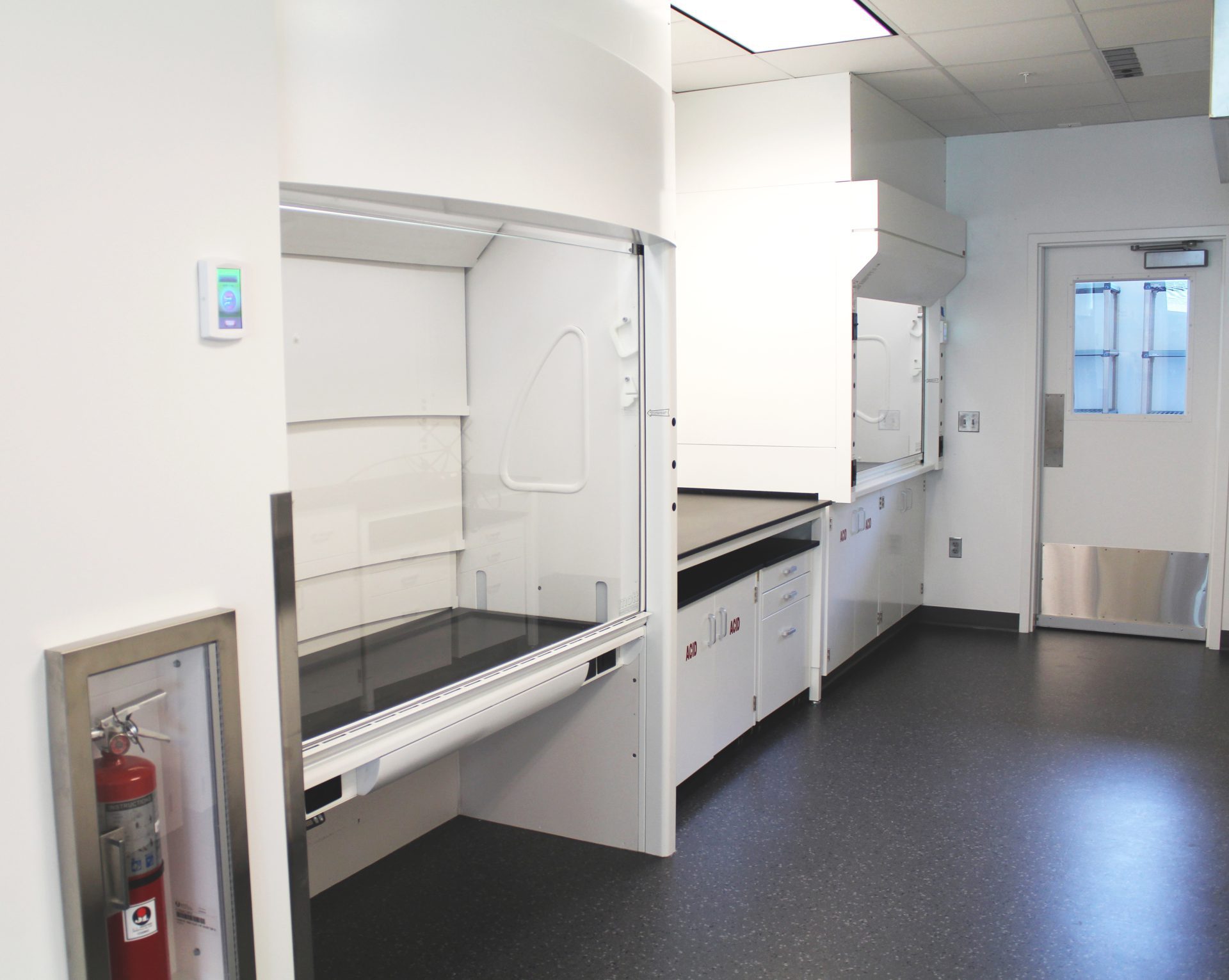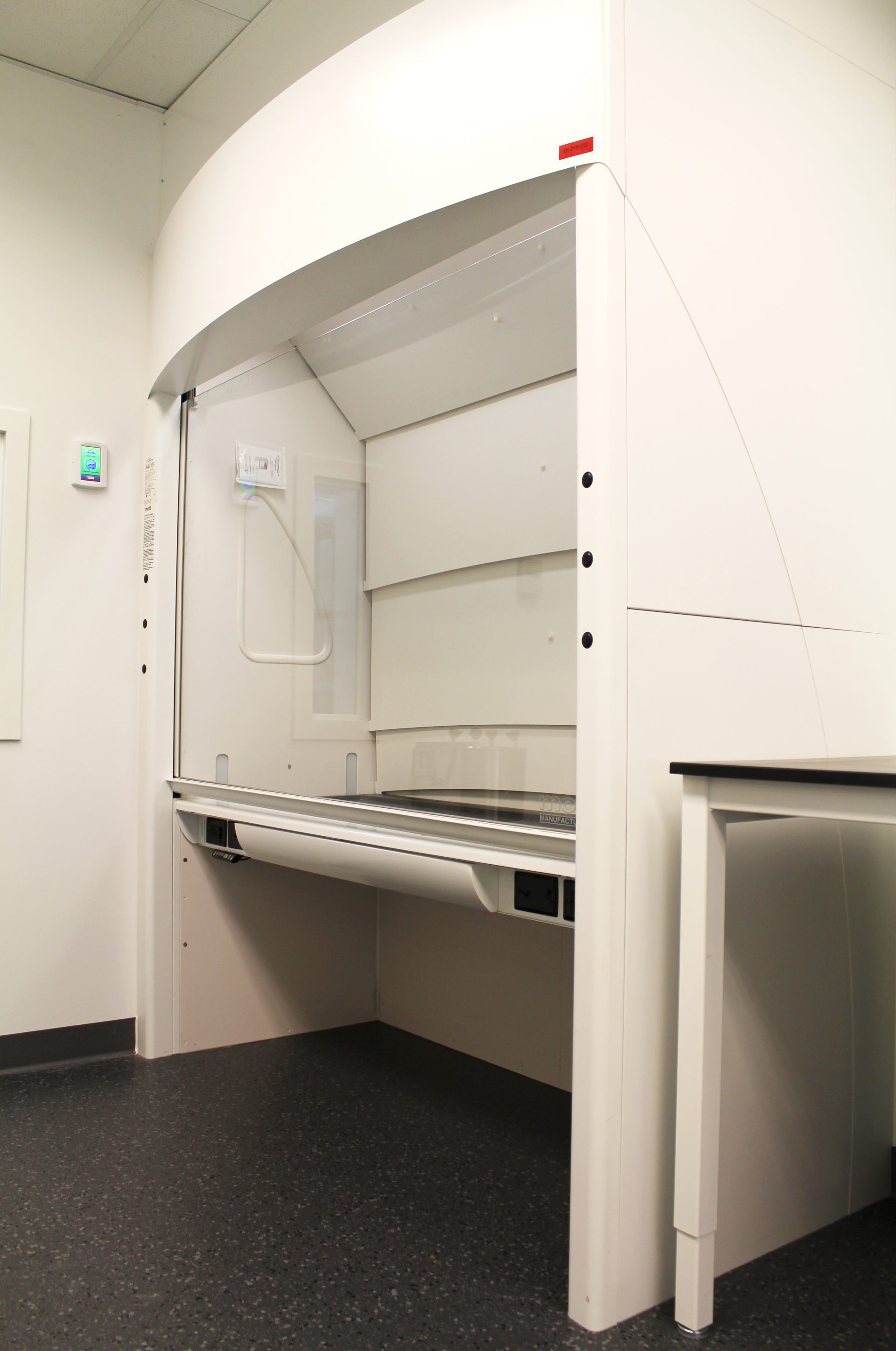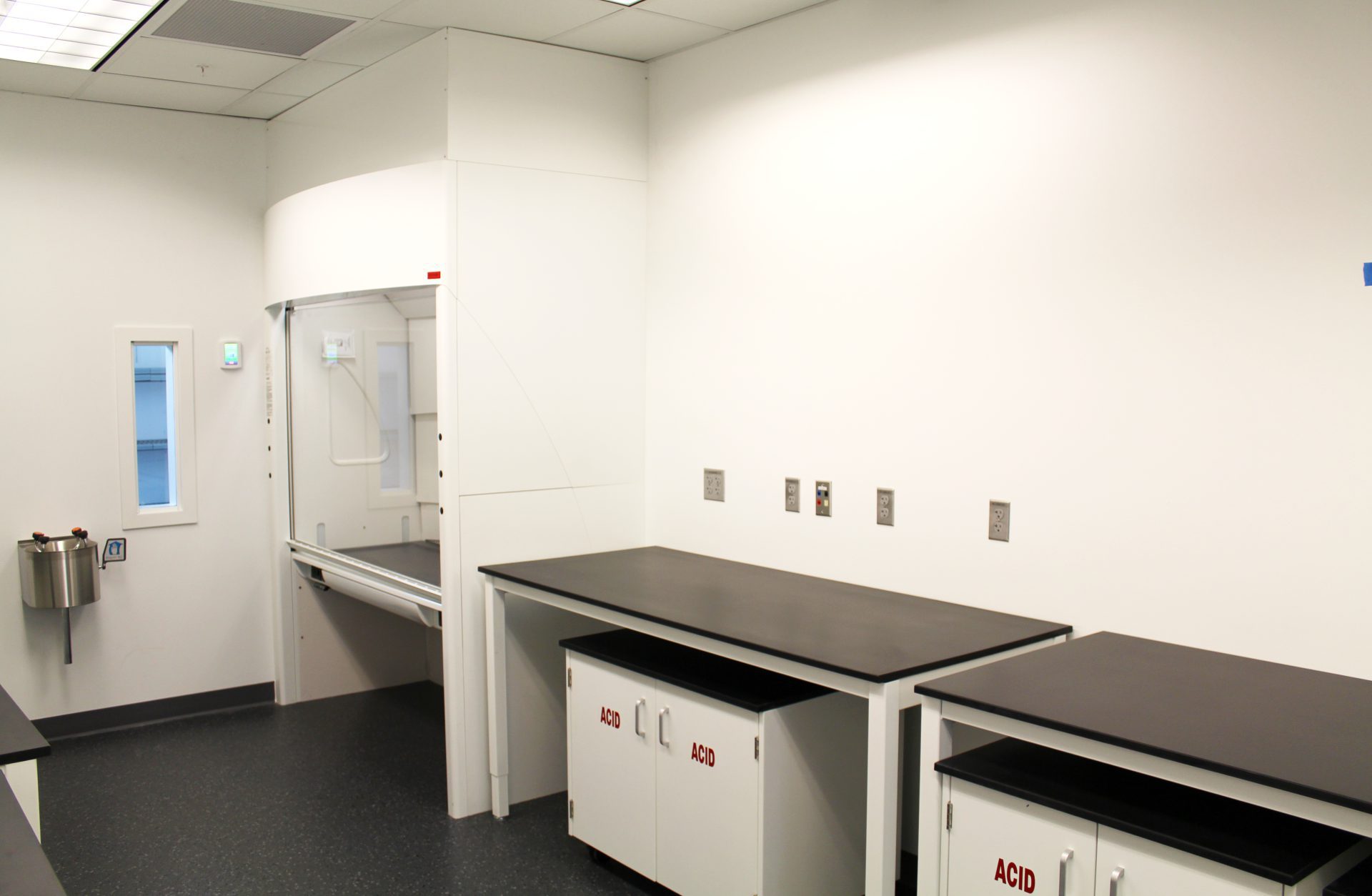 Custom Altus™ Tables
Mobile Steel Casework
Suspended Steel Casework
Fixed Steel Casework
SafeGuard™ Fume Hoods
Optima™ Fume Hoods
This client wanted a stylish lab bench system that offered flexibility and that could adapt readily to on-going changes in procedures, equipment and users. To achieve this flexible lab, we supplied them with customized Altus™ tables, SafeGuard™ and Optima™ fume hoods and casework.
The final scope of work included over 200 Altus™ tables. Due to the client's needs they ended up with five bench types and five different table configurations. The client had very specific requirements; extensive electrical, no penetrations through the work surface, and the ability to accommodate deeper equipment on tables in some areas. There were mixes of features on the Altus™ tables: pre-plumbed with services, customized electrical and cord management, suspended wall cabinets, adjustable upper shelving, suspended lower storage cabinets, mobile cabinets and bulletin boards.
Also within the scope of work were 43 SafeGuard™ fume hoods and two ergonomic Optima™ fume hoods that meet ADA requirements with push button work surface height adjustability.