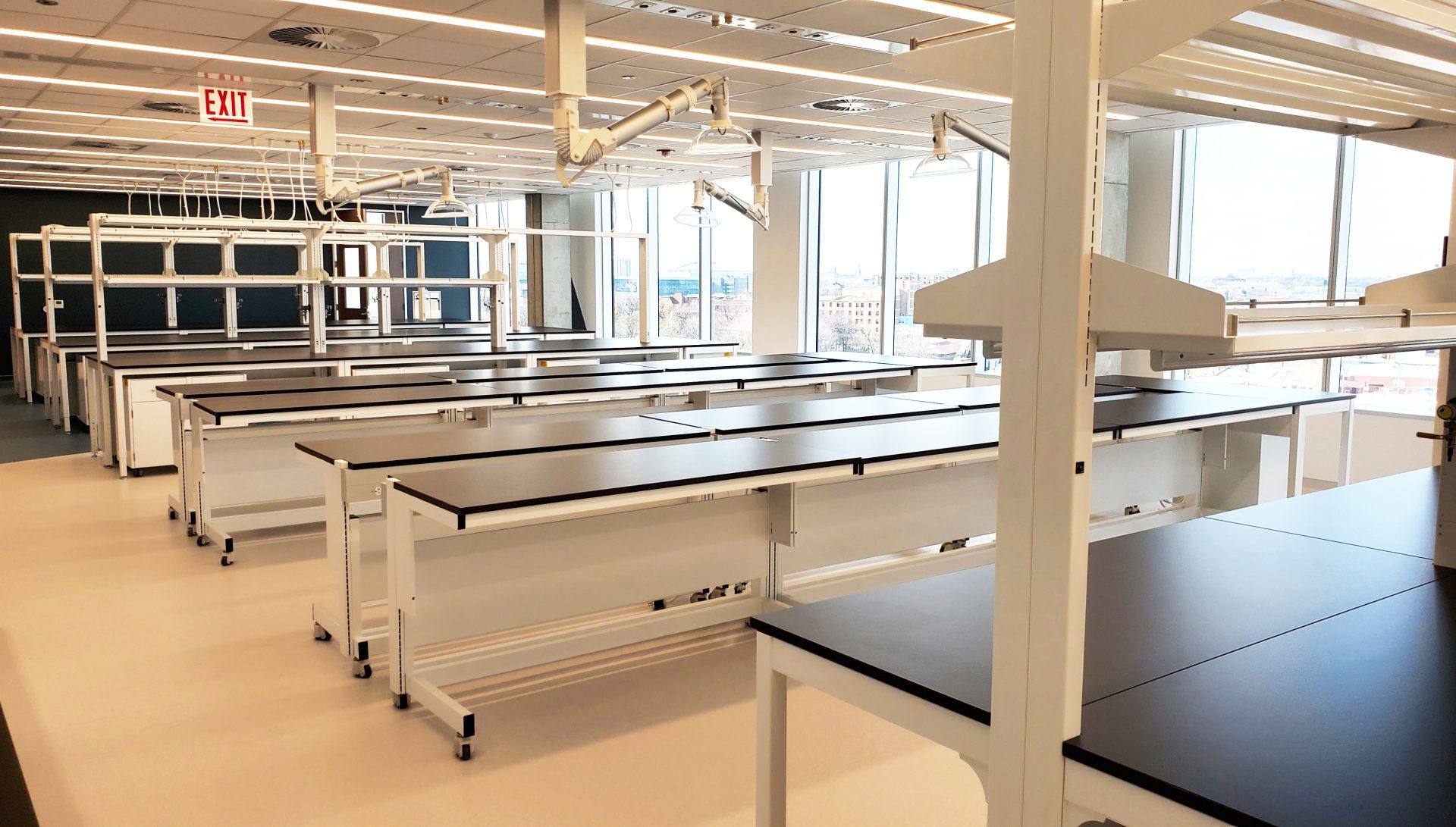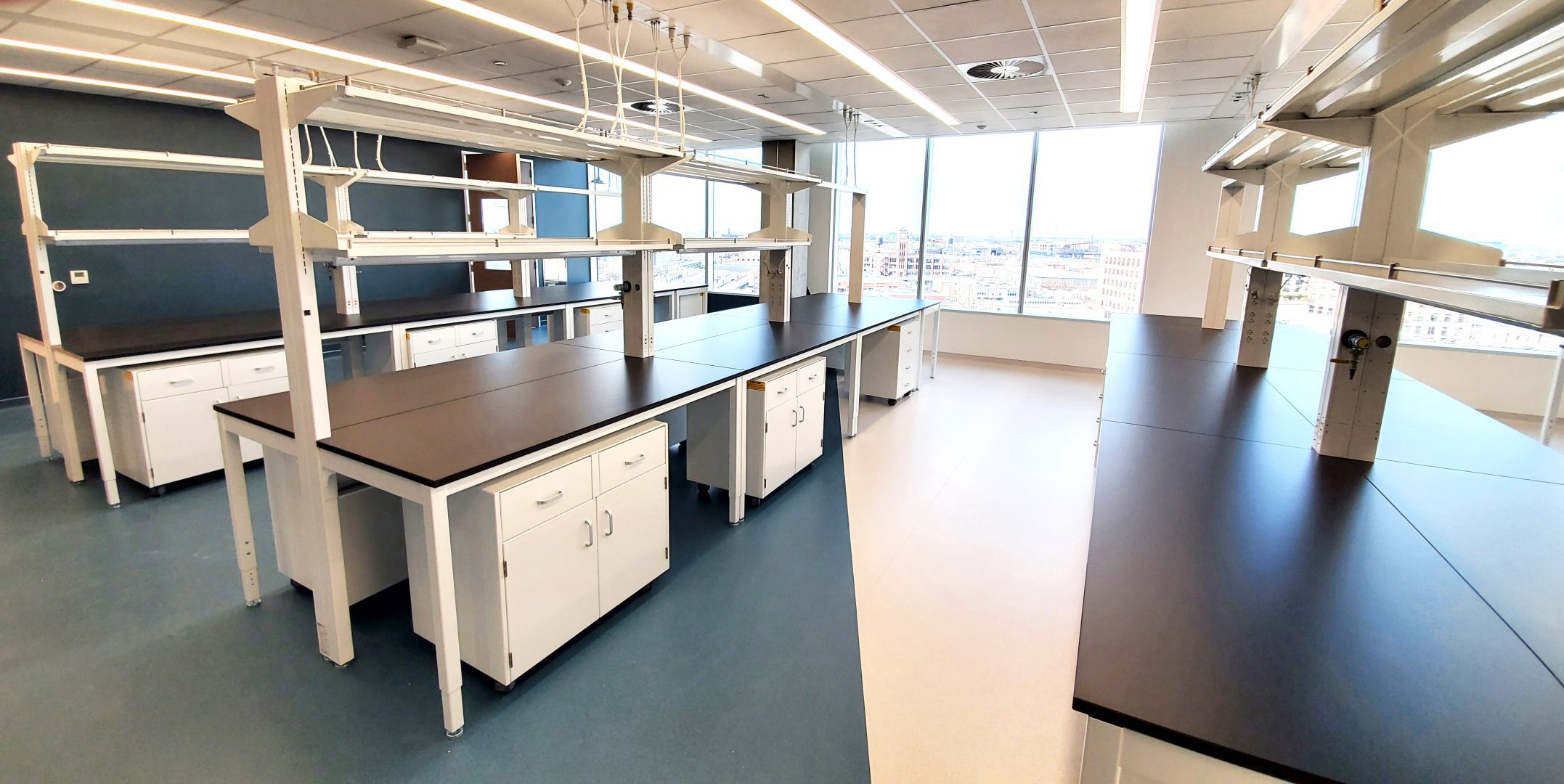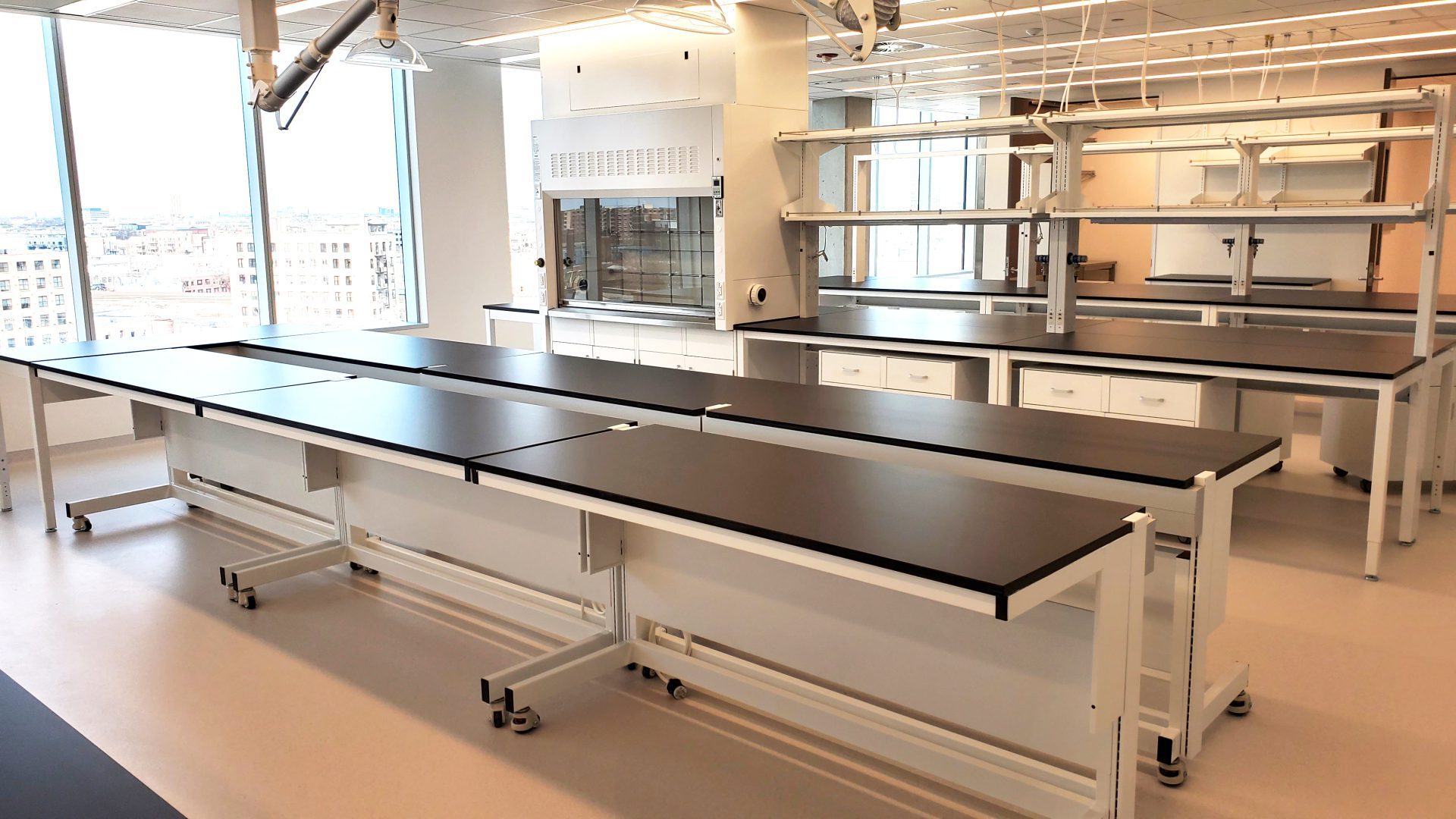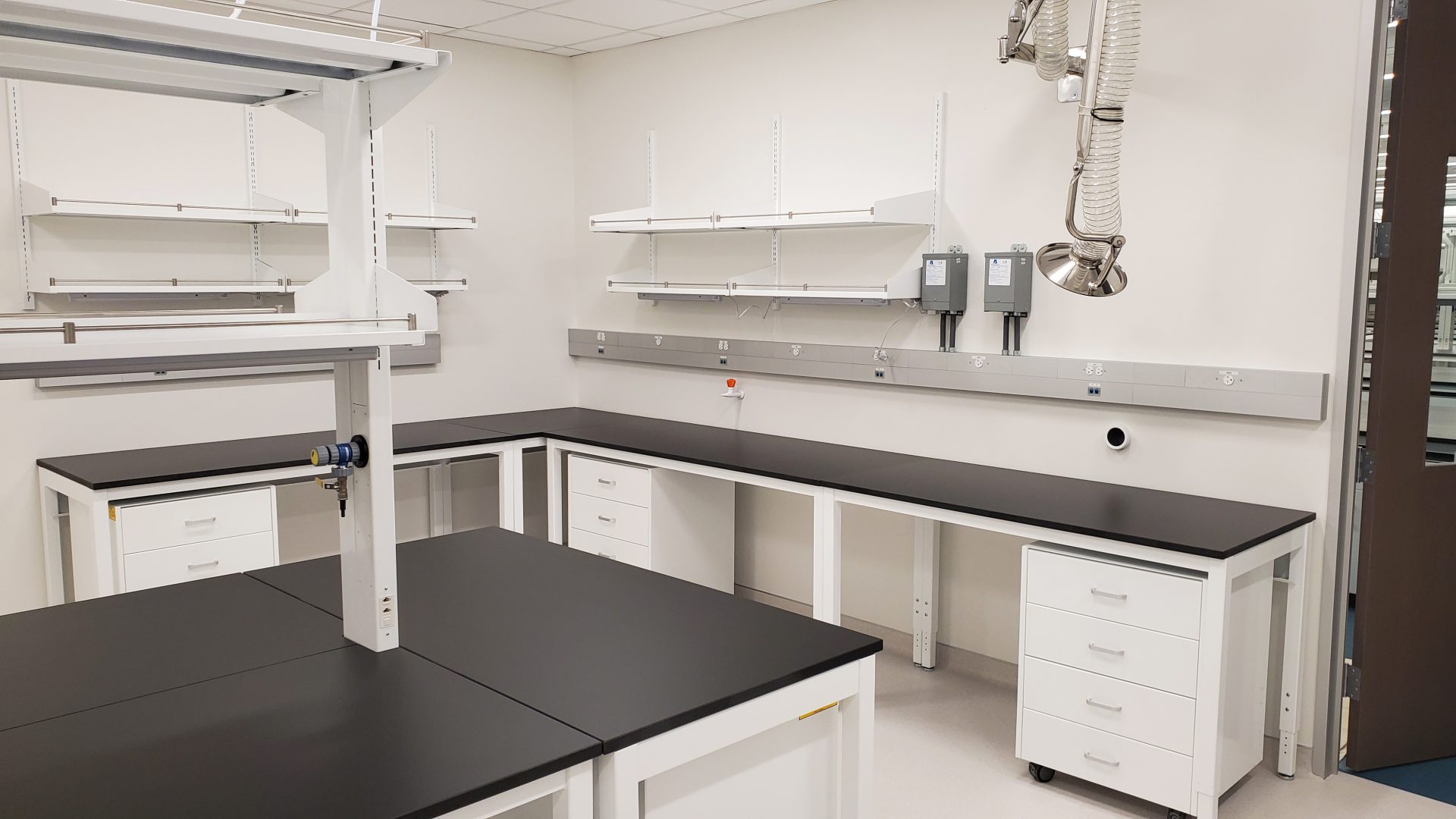 Altus™ Tables
Mobile Sigma Flex™ Carts
Mobile Cabinets
Adjustable Shelving
Pro Series Fume Hoods
This lab was designed for flexibility, to create a space that can evolve as the activities and the equipment to perform those activities change.
This lab features our adaptable Altus™ tables, mobile Sigma Flex™ carts, mobile cabinets, adjustable shelving, and Pro Series fume hoods. These products are designed to be reconfigured and relocated to create a fully customizable, best-in-class lab.