Mott Manufacturing, a strong supporter of its community, recently presented Brant Community Healthcare System Foundation with a $100,000 donation, in support of the Emergency Department redevelopment.
"We are honoured to support Brant Community Healthcare System Foundation in their Emergency Department redevelopment," stated Edward Seegmiller, President & CEO, for Mott. "Our company is
dedicated to helping our community by donating to the Brantford General hospital."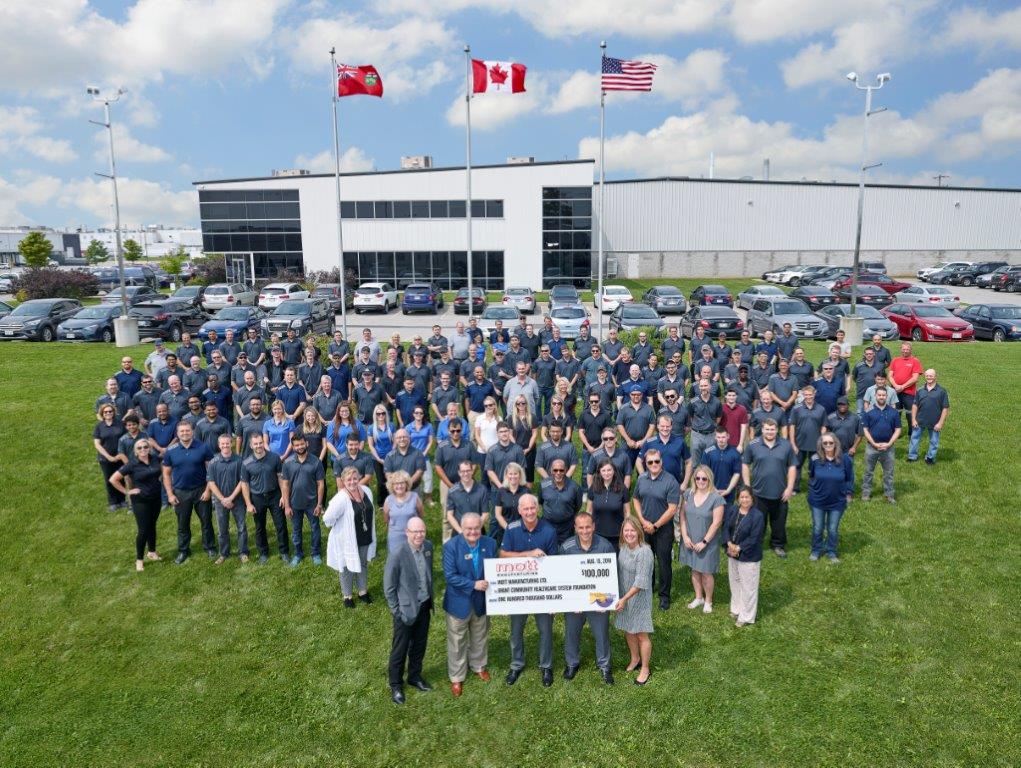 The money will fund the redevelopment, expansion and renovation of the Emergency Department at the Brant Community Healthcare System, Brantford General site. As part of the redevelopment, the
Emergency Department will be enhanced to include new entrances, and renovations will be completed to improve visibility for patients and staff and ensure patient privacy and confidentiality. These improvements at emergency are to better serve our community and will help to keep our local healthcare system strong.
ABOUT THE BRANT COMMUNITY HEALTHCARE SYSTEM: The Brant Community Healthcare System is a Hamilton Niagara Top Employer, an affiliated teaching site of the McMaster University Michael G.
DeGroote School of Medicine and is committed to patient and staff safety. Brantford General is a regional acute care hospital and the Willett, Paris provides urgent and ambulatory care.
ABOUT MOTT MANUFACTURING: Mott is a manufacturer of steel and wood laboratory casework and fume hoods with factories in Brantford, Ontario and Maxwelton, WV. Markets served are university
teaching & research, industrial, biotech, pharma, healthcare, government, and K-12.